Recognising the achievements of talented professional authors, the Ignite Fellowship offers practical and financial support for exploring new avenues or making new breakthroughs. Meet our 2021 Fellows, Courtney Stoddart, Raman Mundair and our Gaelic Fellow Niall O'Gallagher, or find out more about the Ignite Fellowship.
Courtney Stoddart
Courtney Stoddart is a Scottish-Caribbean poet and performer, born and raised in Edinburgh. Her work focuses on racism, imperialism, womanhood and growing up in Scotland. She writes with the intention to challenge the dominant power structures of our times and intertwines social, political and historical discussion into rhythm and rhyme.
Having only started performing in April 2019, Courtney has had a meteoric rise, performing at venues such as the Traverse Theatre, Scottish National Portrait Gallery and Leith Theatre. In June 2019, Courtney took part in the BBC Radio 1xtra and BBC Contains Strong Language Festival Word's First Talent Scheme. She was selected to be published in an anthology by Own It! London and edited by Jude Yawson, co-writer of Stormzy's Rise Up: The Story So Far.
Courtney has featured in various theatrical productions, including Hannah Lavery's Lament For Sheku Bayoh at the Lyceum Theatre during Edinburgh International Festival in 2019 and 2020. She was chosen to represent Scotland at Flup Festival in Rio de Janeiro in the October of 2019. Courtney recently featured on a panel at the Edinburgh International Book Festival and appeared on Damian Barr's The Big Scottish Book Club.
Courtney's project
With help from Scottish Book Trust, Courtney intends to work on her first poetry pamphlet. Featuring themes of race, identity and the ramifications of colonialism and imperialism, it will be an exploration and critique of the historical and contemporary worlds through the personal gaze and the wider encompassing structures within which we exist.
Courtney says
"I am absolutely delighted to have been selected for this year's Ignite Fellowship. I am incredibly thankful to Scottish Book Trust for this opportunity and can't wait to get started on my project."
Raman Mundair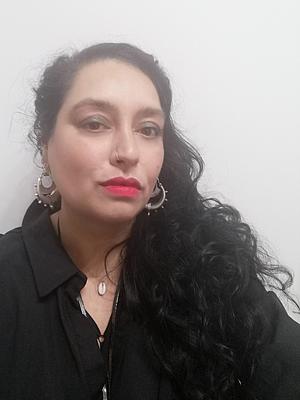 Raman Mundair is an Indian-born director, writer, artist, activist, filmmaker and playwright. She identifies as a disabled, Queer, British Asian intersectional feminist and is based in Shetland and Glasgow. She is the award winning author of Lovers, Liars, Conjurers and Thieves, A Choreographer's Cartography, The Algebra of Freedom (a play) and is the editor of Incoming: Some Shetland Voices.
Raman is an ALL3Media Scholarship winner and a graduate of the National Film and Television School. She has been invited by BBC writers room to be part of their Scottish Drama Writers Programme 2020 initiative. She was shortlisted as a writer and director for Sharp Shorts.(this will open in a new window) Tramway, Glasgow commissioned three new experimental artist films which debuted on the Tramway TV initiative. She is currently a dramaturg and mentor for Scottish Youth Theatre on the Stories 2020 project. She is a Margaret Tait Award 2021/2022 nominee. Raman was longlisted for the Rolex Mentor and Protégé Arts Initiative Award(this will open in a new window)​ and is a winner of the Robert Louis Stevenson Award and a Leverhulme Fellowship(this will open in a new window).
Her work is socially and politically observant, bold, mischievous, cutting edge and potent with poetic imagery and integrity. Her writing plays with the intersections of race, gender, sexuality and class and challenges notions of British and colonial histories and identities. Raman's work focuses on the experiences, knowledges and life-worlds of people of colour and reframes their experience from a fresh, new perspective. She has published poetry, fiction, drama and non-fiction and has performed and exhibited her artwork around the world from Aberdeen to Zimbabwe. She presents the Intersectional Voices (IV) podcast(this will open in a new window). Raman is a member of Scottish PEN. She is care-experienced and has been a member of Scottish Children's Panel. She is part of the Herbal Unity Collective(this will open in a new window) that works with people in the immigration system in Glasgow.
Raman's project
Raman is looking forward to working with mentors and bringing her work into focus and amplifying her creative voice. She is part of a generation of writers and artists of colour who have been systematically overlooked by the ongoing structural racism of cultural gatekeepers. Stand back, her time is now!
Raman says:
"I am delighted to be offered this opportunity and look forward to possibilities that it will open for me and chance to amplify my voice and work as a hitherto overlooked writer, artist and director."
Niall O'Gallagher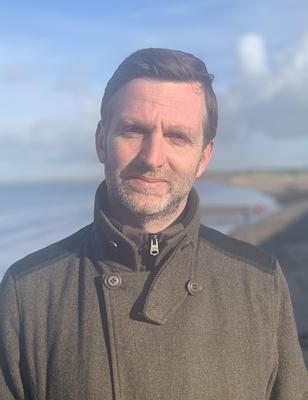 Niall O'Gallagher is the author of three books of poetry in Gaelic, Beatha Ùr (Clàr, 2013), Suain nan Trì Latha (Clàr, 2016) and Fo Bhlàth (Clàr, 2020).
A previous recipient of a New Writers Award from the Scottish Book Trust and Gaelic Books Council, in 2019 Niall was named Bàrd Baile Ghlaschu, the City of Glasgow's first Gaelic Poet Laureate. In 2020 he won the Gaelic prize in the Wigtown Poetry Competition for his poem 'Penelope'.
Described by Aonghas MacNeacail in the Herald as 'an exciting new (essentially urban) voice', Niall's work has been acclaimed for its use of classical Gaelic forms to write modern love poems.
Niall's project
Niall will be working on his fourth book, a verse-novella called Litreachan Plàighe (Plague Letters), told through a series of letters between characters who find themselves separated from one another. Niall's three published collections mostly feature shorter, lyrical poems and so this project marks a new direction in form and content.
Niall says
"I'm delighted. The New Writers Award (this will open in a new window)I received from Scottish Book Trust and Gaelic Books Council in 2010 really helped me take my poetry from my notebook into print. I'm excited to work with them again as I develop my work further."
Ignite Fellowship 2021 shortlist
The panel would also like to offer their congratulations to the following shortlisted writers:
Oliver Emanuel
Maria Fusco
Iona Lee
Michael Lee Richardson
Courtney Stoddart photo credit Kat Gollock