Looking for more in Support Us?
Prisoners at Perth and Castle Huntly Prison
During Book Week Scotland 2017, prisoners at Perth and Castle Huntly Open Estate Prison took part in creative writing and comic making workshops.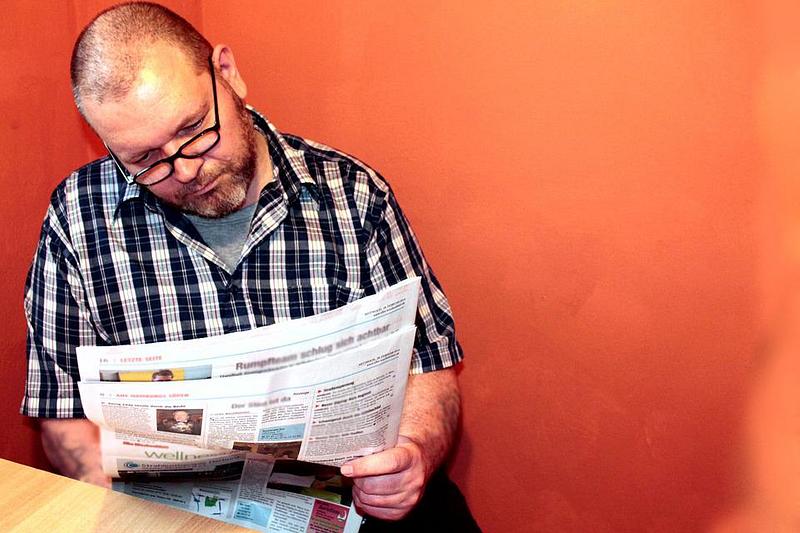 People in prison often have lower literacy than the general population – over two thirds of those entering prison are functionally illiterate and often don't have any qualifications. Providing prisoners with the opportunity to learn new skills and build up their confidence can make a real difference when it comes to finding a job or somewhere to live at the end of their sentence. It also has a role to play in lowering the likelihood of reoffending.
Perth and Castle Huntly prisons worked with Rossie Stone from Dekko Comics to deliver several interactive workshops. The workshops gave prisoners the chance to explore graphic novels and comics – many for the first time – and to have a go at writing their own stories too. This was important, as it encouraged prisoners to feel more positive and confident about reading and writing, and increased their motivation to read and write creatively.
Many of the prisoners have children living in the Tayside area, and the workshop also encouraged them to think about how they could use comics and graphic novels to engage their children in reading too. The prisoners really connected with Rossie, and enjoyed the opportunity to get creative with reading and writing.
Happily, the story was able to continue. Perth and Castle Huntly Estate prisons bought a legacy library of graphic novels, and a software licence for an illustration programme so that prisoners could continue to use graphic novels to improve their literacy and connect with their families.
The project was so successful that Katharine Brash, Director of Learning and Skills at Fife College who is responsible for Prison Learning, is now exploring how she can continue to develop the workshop programme.
"I do believe that this can provide a brilliant support in the environment, not only for prisoners but also for Family Learning in the prisons. Anything that continues to reinforce family links is hugely worthwhile."