Looking for more in Reading and Stories or DigitalStorytelling?
Digital Storytelling: Macmillan Cancer Support
We have partnered with Macmillan Cancer Support to offer online workshops to help people affected by cancer tell their stories.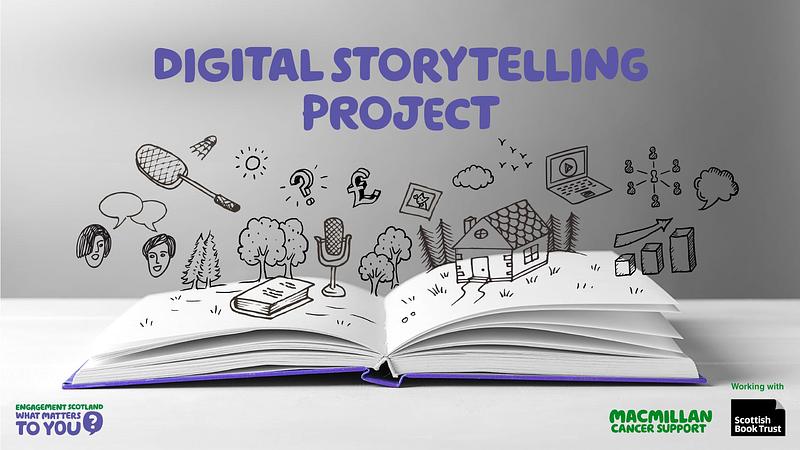 Our stories are incredibly powerful things. They can help change society and show us that we're not alone.
Many of us have been affected by cancer, but this universal experience can mean something different to each of us.
Since July 2020, we've worked with Macmillan Cancer Support to help people create digital stories about what matters to them. We wanted to amplify the voices of people affected by cancer, and help shape services and support.
Over 100 people have created stories that shine a light on many different aspects of cancer. The stories are all written, edited and narrated by the storytellers themselves.
Most of the storytellers have chosen to share their stories online, and you can view them at our special Digital Stories website(this link will open in a new window). Some have also chosen to share their stories as part of Macmillan Cancer Support's training for new staff, and at conferences and meetings with clinicians, social care workers and other people affected by cancer.
We hope you enjoy watching everyone's stories!
Find out more about what's involved in digital storytelling.
Genevieve's story
'Ordinary is more precious, more extraordinary than anything else in your life but only realised when you envisage it gone.' – Genevieve Irvine