Looking for more in Reading and Stories or Bookbug?
Bookbug drawalong: draw a dragon
Join us every day during Bookbug Week to draw along with Debi Gliori and Bookbug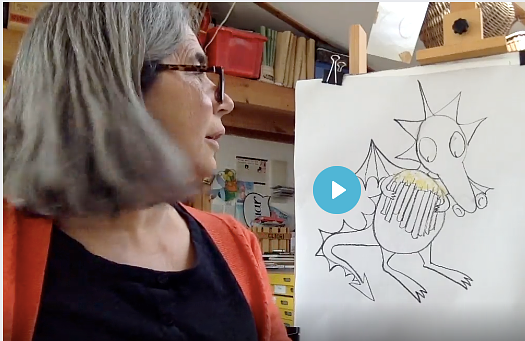 This Bookbug Week we're celebrating Bookbug's Big Birthday - 10 magical years of stories, songs and rhymes! Every day this week we'll share a new video with Debi Gliori - watch them all and draw along at home!
Every day during Bookbug Week we'll be sharing a new drawalong video, including how to draw a bear, draw a rabbit and draw a wolf!
You can watch a subtitled version of this film over on our YouTube channel(this will open in a new window).