Looking for more in Our impact?
The impact of storytelling at Tobermory High School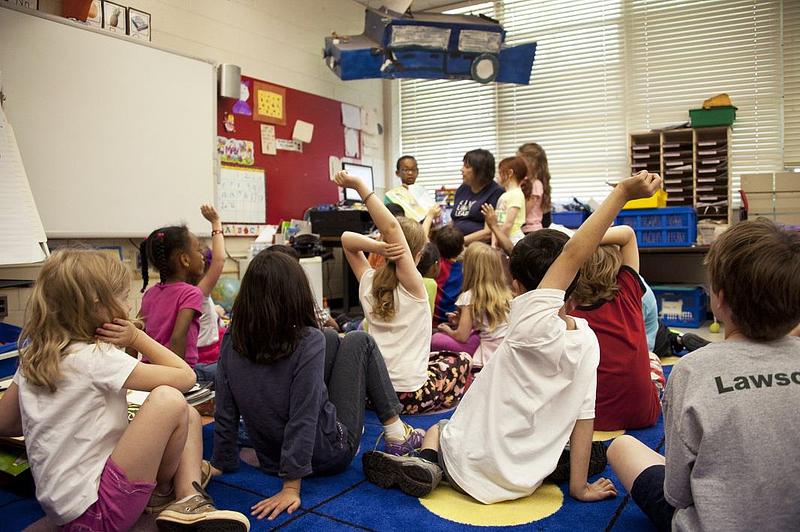 Storyteller Alice Fernbank worked with a group of S1's at Tobermory High School on a project exploring traditional storytelling techniques through the myths and folktales of Mull.
Nathalie, the deputy head teacher, told us about the project:
'As we are an island school, we decided to structure the project in three sets of sessions, so that Alice didn't need to travel weekly.
Alice introduced the myths and folktales of Mull by reading the pupils different stories about mermaids and giants in the area. The kids were astounded that these stories were from Mull.
Alice used warm-up games and drama exercises with the kids which worked well for team building and confidence. We don't offer drama as a subject at our school, so it was great for the kids to experience this and understand the link to storytelling. The pupils started to create their own stories by using tableaux, acting and narration.
We decided to build our sessions towards a final performance of the stories to our P1s. At this point, I started to see a change in the pupils. They were really listening to Alice and engaging with the different exercises. They began adapting their stories for a younger audience (and removing any gruesome bits!). The pupils were considering elements like language, register and intonation when adapting their stories, which was brilliant to see.
Alice handled the pupils very well and she was so willing to talk things through, plan together and make changes when necessary. She would sing a song to the kids to catch their attention, and they would have to sing back to her. Towards the end of the residency, the pupils started singing the song to Alice when she came in the room. She had them wrapped around her finger by that point!
The final performance was amazing – their stories were hilarious and the P1's absolutely loved it.
Alice had really brought the pupils out of their shell, especially two boys who were working in a pair. One of them has some difficulties with social relations, and both tend to be on the peripheries of the group. However, their final performance was by far the best. They were so funny, using lots of exaggerated movements to tell their story. They received so much encouragement from their peers which really lifted their confidence, and there were lots of smiles which was lovely to see.
The final performance came up repeatedly from the pupils as a highlight, and I think they really understood the purpose of the project at that point. I provided post-it notes at the end of each session for them to give feedback, and one pupil simply wrote, 'Good craic!'
We plan to continue this work in our art department, by creating storybooks for younger children, which will be a great way to link language and art skills. We hope to use the £500 grant to print some of the best ones for our pupils, which would be a great way to round off the project.'
Find out more about the impact of our programmes.