Looking for more in BookWeekScotland?
Book Week Scotland 2014: Home
We asked people for their true stories of home, wherever that may be.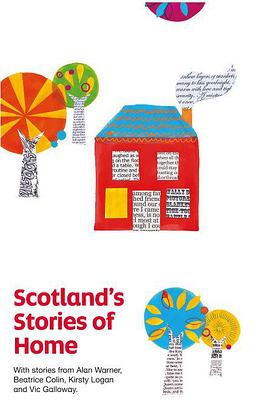 My home is...
A pot of soup. The kitchen sink. A duvet cover. 'The Talk' from your dad. A kiss from your love. Help from a neighbour. 1970s brown and orange wallpaper. An air-raid shelter in 1941. A country remembered from far away. Home means different things for the people of Scotland, but these stories remind us of the things that form the foundations of our homes – our families, our friends and our memories.
Including stories from well-loved writers including Alan Warner, Beatrice Colin, Vic Galloway and Kirsty Logan, the people of Scotland show us what makes a place into a home.