Looking for more in BookWeekScotland?
See you in ten years
Earlier this year, our patron Val McDermid joined young people in Scotland in creating a time capsule for Book Week Scotland 2020.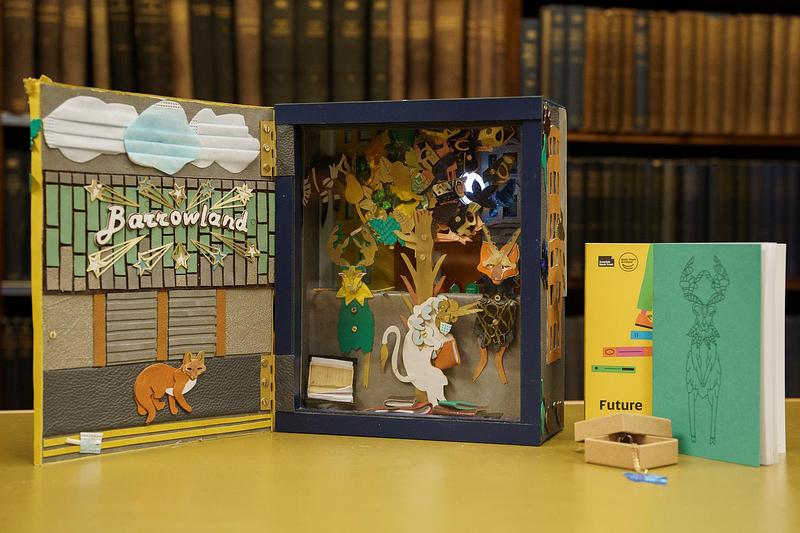 The time capsule project, called 'See You in 10 Years,' is a partnership between the charity and the National Library of Scotland, who will store the time capsule for 10 years before it is opened in 2030.
Fitting with the theme of Future for Book Week Scotland, Val McDermid has written a two-part feature reflecting on the time of "fear and chaos" in 2020. The first half, This is Now, has been published in this year's Future book, of which 50,000 copies will be distributed to libraries, community groups and schools across the country. The second part of McDermid's piece will be locked in the time capsule, stored at the National Library of Scotland and revealed in 2030.
The work of six young writers will also be included in the time capsule; work by Skye (16) from Glasgow; Keir (17) from Falkirk; Emily (17) from Falkirk; Reilly (13) from Kinross; Robecca (18) from North Ayrshire and Hannah (17) from Sutherland.
Artist Ali Forbes from Glasgow was commissioned to create the time capsule. A jewellery design graduate of the Royal College of Art and Central Saint Martins, London, Ali first discovered jewellery making and design when she participated in an HND course at Cardonald College.
(this link will open in a new window)Read about Ali's design process