Looking for more in BookWeekScotland?
Pitch It!
Applications are now closed. This page is for information only.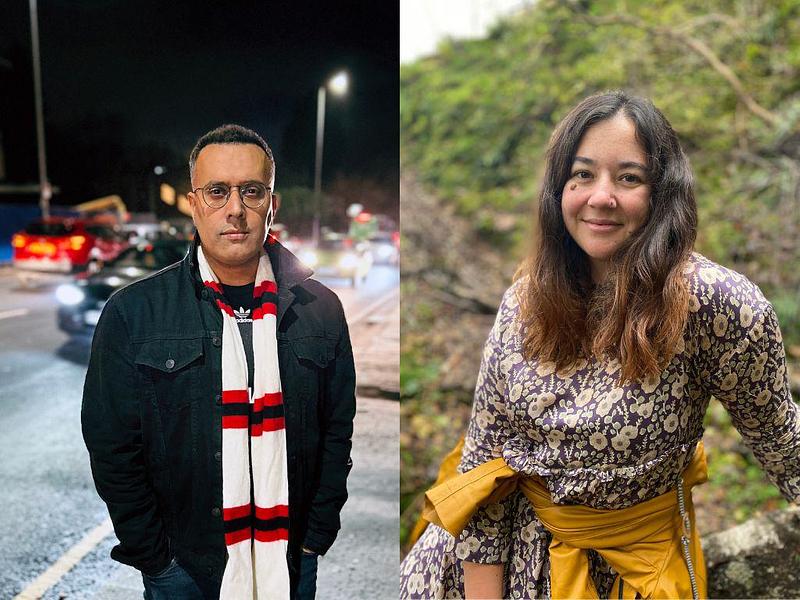 We want to bring one of these bestselling authors to your community, to participate in events that fit this year's theme of Adventure. If you can think it, Pitch It! You're in control.
We want innovative, unusual and creative slants on book events that will inspire people. Events should be engaging and welcoming to audiences and communities in inclusive and interesting ways. This is your chance to plan a book event that creates the adventurers of tomorrow.
We'll provide up to £500 to help with event costs and we will cover the author's fee and any travel expenses, as well as providing tailored support to help make your event the best it can be.
Choose from our two brilliant writers
(available on listed dates only)
Kiran Millwood Hargrave, available Friday 17 November
Kiran Millwood Hargrave is an award-winning poet, playwright, and bestselling novelist. Her debut novel for children The Girl of Ink & Stars won the Waterstones Children's Book Prize, and the British Book Awards Children's Book of the Year. Her work has been short- and long-listed for other major prizes including the Costa Award, and the CILIP Carnegie Award. Julia and the Shark was the Waterstones Children's Gift of the Year. Kiran lives in Oxford with her husband, daughter and two cats, in a house between the river and the forest.
Kiran is particularly interested in events relating to the environment, conservation and nature. The event must centre around Kiran's new YA book In the Shadow of the Wolf Queen.
Nooruddean Choudry, available Saturday 18 November
Nooruddean Choudry, also known as @BeardedGenius(this link will open in a new window), has c. 170k Twitter followers and is one of the more prominent commentators on all things Manchester United, as well as a lot of other random things that interest him. He has worked for the Red Issue fanzine, and written for the Mirror, the Guardian and others about football. He was Creative Director at JOE, covering and writing about subjects away from football, like politics, culture, social issues, etc.
Nooruddean's book Inshallah United is humorous and speaks on faith, football and growing up in a working class immigrant family. The event can be for an adult or younger audience.
How to pitch
Applications are now closed. This page is for information only.
You can pitch for any of our featured writers by completing our short SurveyMonkey form before Monday 25 September at 12 noon. Before you begin, please consider the following questions:
What is your event going to be?
When and where will it take place?
Who will attend your event?
How much will your event cost?
How can we help you run your event?
You are welcome to pitch for more than one writer if you wish, but please use separate applications. We'll let you know if your pitch has been successful by Friday 29 September latest.
Important information
Please note, Book Week Scotland runs 13–19 November 20. Your event must take place during the specified dates for each author. Only one event per author will be selected, but all will be considered.
If you have any questions or queries, please contact nyla.ahmad@scottishbooktrust.com(this link will open in a new window).