Looking for more in BookWeekScotland?
Maggie O'Farrell in conversation with Nicola Sturgeon
Tune in to hear two of Scotland's most notable women talk life, work and books.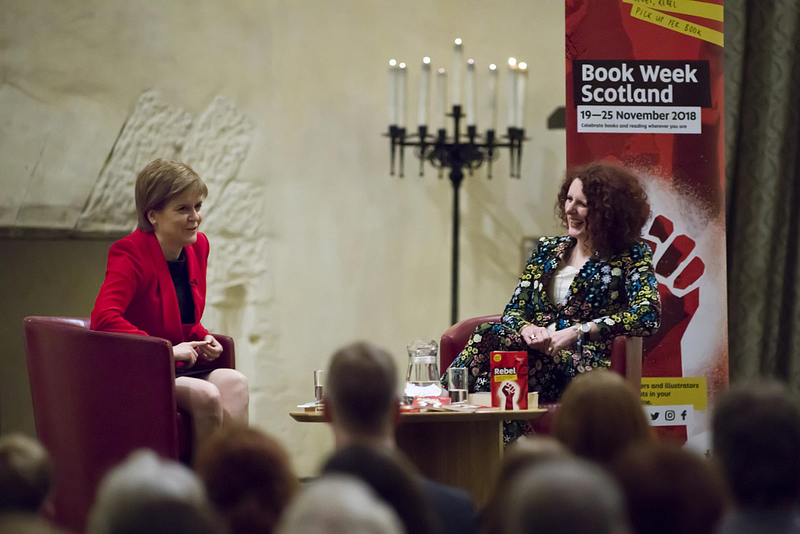 First Minister Nicola Sturgeon and award-winning author Maggie O'Farrell headlined Book Week Scotland 2018 with an exclusive event at Stirling Castle. In keeping with 2018's theme of Rebel, the First Minister and Maggie O'Farrell discussed what being a feminist means to them, and how their reading lives have contributed to their wider identities.
100 free tickets and a travel bursary were also offered through our partner networks.