Looking for all Articles by Beth Crozier?
How Bookbug came to life
Debi Gliori tells the story of illustrating Bookbug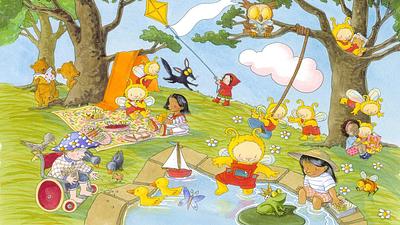 10 years ago, author and illustrator Debi Gliori was asked to come up with a character that would inspire a love of stories, songs and rhymes for Scottish Book Trust's early years programme.
In this film, Debi explains how she came to create Bookbug, and how she hoped the character would be taken into everyone's hearts.