Looking for more in About us?
Board members
Scottish Book Trust is led by a strong Board of Trustees who bring a diverse range of professional skills and experience to the charity's governance.
Andy Marchant (Chair)
Consultant
Andy holds a portfolio of non-executive and trustee roles with charities and pension funds. He is a Trustee of City & Guilds, leaders in technical and vocational education, where he Chairs the Investment Committee and Pensions Sub-Committee and is a member of the Remuneration Committee. He is a Non-Executive Director of the asset management and employment subsidiaries of Lothian Pension Fund and Vice-Chair of the Scottish Firefighters Pension Board.
He previously held Managing Director and Marketing Director roles at Aegon, Direct Line and Royal Bank of Scotland during a 30 year career in retail financial services.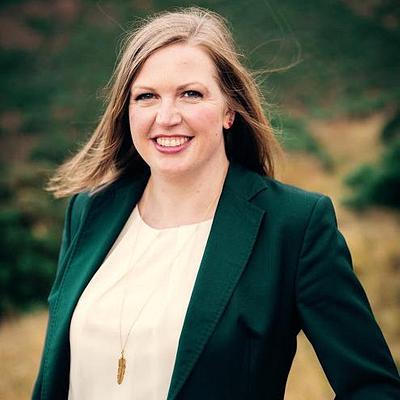 Hilde Watne Frydnes
Head of Product, Mallzee Insights Limited
Hilde brings a range of digital experience from local and global business success stories to the Scottish Book Trust. After getting a Master's Degree in Comparative Literature in her native Norway, Hilde started her marketing career in Google's EMEA headquarters in Dublin, developing digital advertising strategies for large businesses. She came to Edinburgh to join Scotland's first unicorn business, travel search engine Skyscanner and lead their paid search marketing. Hilde has since founded her own digital marketing consultancy, as well as worked with marketing and strategy at organisations like Macs Adventure, Edinburgh International Festival and Float. She currently leads the product and app development teams at fast-growing retail start-up Mallzee Insights, and volunteers on the Creative Edinburgh mentoring programme.
Laura van der Hoeven
Senior Relationships Manager, Cyrenians
Passionate about social justice, Laura has worked closely with the UK and Scottish Governments and the voluntary sector for over a decade to tackle poverty and exclusion. Before joining Cyrenians, she worked with organisations in the justice sector north and south of the border, to expand the provision of support for prisoners and their families as well as for Citizens Advice. She also worked for the Scottish Government Prison Policy Team, where she led work on mental health and suicide prevention. She loves a good book, good food and social justice, especially when they can be combined.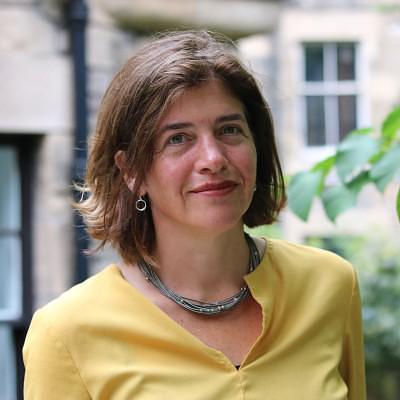 Morag Dunlop (Treasurer)
Consultant and former Finance Director
Morag is a senior finance professional with experience across a broad range of sectors. Following a finance degree at Strathclyde University she qualified as a Chartered Accountant whilst with Ernst & Young. Most recently she has worked with the international healthcare insurer Cigna where she was European Finance Director responsible for developing a strong finance team of over 100 professionals across Europe. She has a passion for supporting education and developing people to help reach their potential. She has also held board positions with the former James Watt College and supported some smaller local charities.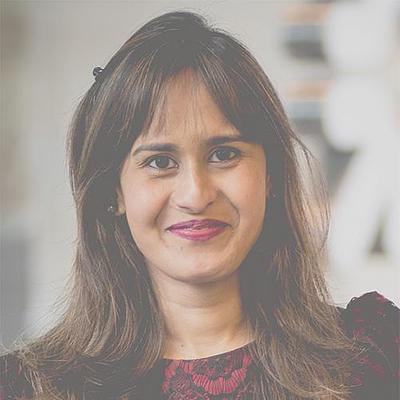 Udita Banerjee
Udita works in the technology sector. Her experience spans across technology in financial services and semiconductors industries. Her work involves development and delivery of emerging technologies at a global scale. Udita is an Indian expat and she holds dual Masters degrees in Electronics Engineering and English Literature. Outside of work, she reviews theatre and books for The Wee Review and has also been published in the Book Week Scotland Treasures anthology. She is passionate about increasing diversity in STEM and getting more people to read. When not at work, she can be found in second-hand bookshops.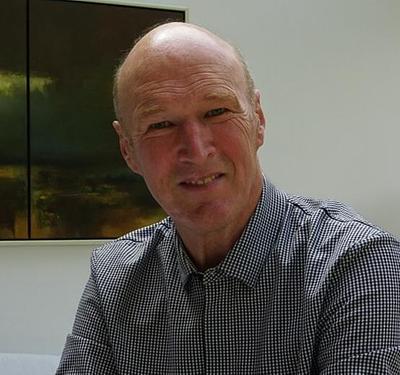 Sandy Richardson
Sandy has worked in fundraising for educational and cultural organisations. In particular, he was responsible for fundraising campaigns to redevelop the National Museum of Scotland and establish V&A Dundee. He is now providing fundraising consultancy to charities in the culture and heritage sectors. With a degree in English Literature and Language and an early career in book publishing, he relishes the opportunity to contribute to the further success of Scottish Book Trust. Sandy serves on the Board of educational and conservation charities. He is an enthusiastic cyclist, walker and swimmer in rivers and lochs.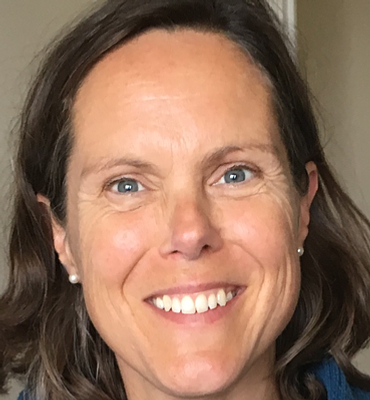 Pippa Johnston
Pippa brings a strong background in fundraising and marketing to the Scottish Book Trust. She has forged a 20-year career as an energetic and resilient fundraiser. Her focus continues to be around organisations that tackle inequalities and the health of women, children and families, for example having worked for the Children Hospice Association Scotland, Breakthrough Breast Cancer, Edinburgh Children Hospital Charity and Women Onto Work. She is also very committed to conservation and the environment.
Having led successful strategic fundraising and marketing campaigns, she has also advised charity boards, and chaired one, to support this area.
Pippa loves to read, of course. She is also a keen, and marginally successful, gardener. She can mostly be found outdoors either on a bike or in a wetsuit in and around East Lothian where she lives with her family. She is a fanatical lover of sausage dogs and owns one, on which she dotes.
Sue Ellis
Recently retired as Professor of Education at the University of Strathclyde, Sue currently works with communities, schools and local authorities as an independent consultant and researcher. Sue brings to Scottish Book Trust experience as an international literacy researcher and her passionate interest in how literacy policy can help to ensure positive and effective literacy learning practices in schools and local authorities. Her consultancy work focuses on literacy teaching, attainment and equity in the primary curriculum and on the links between schools and the communities they serve. She is particularly interested in interventions that create high-impact social learning environments, and in fostering self-sustaining literacy networks across economically disadvantaged communities and families.