Looking for more in 50 Word Fiction?
May 2022 winners
In April we asked for stories featuring a kite.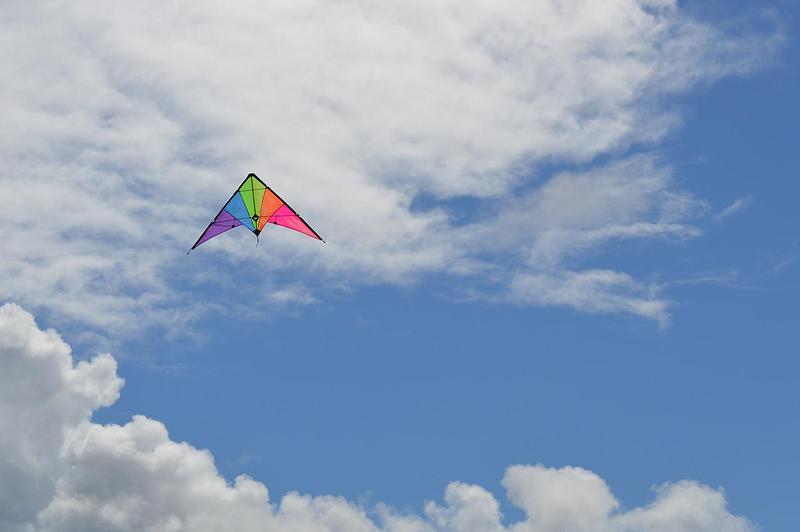 Congratulations to the winners of our May competition. Feeling inspired? Have a go at this month's prompt.
Adult winner
Anne Porter
Luckily, both my riding hat and body protector have the heart-shaped symbol, denoting product safety, tested to the limit. But why call it a kite mark? Lying here in the manure, I replay my spectacular flight over the stallion's head, still tethered by the reins. I was the kite.
Gaelic winner
Andrew Armstrong, age 7
Bha a' mhadainn gu math garbh. Bha balaich beag bìodach a' cluich leis itealag mòr, mòr. Bha e a' dol anns na sgòthan. Bha am balach cho toilichte! Bha an itealag a' dol suas, suas, suas! Bha e cho àrd anns na speuran, bha e ann am fànas!
Translated by Gaelic Books Council
It was quite a windy morning. A wee small boy was playing with his big, big kite. It was going into the clouds. The boy was so happy! The kite was going up, up, up! It was so high in the sky that it was in space!
Young writers (12–18) winner
Alice Bolton, age 15
Dad skillfully moulds the bamboo, layering on silky paper in a kaleidescope of colours.
Just like our forefathers.
Barefoot, I peer into the shadow-spun cellar. Waiting.
'是的' he cries. 'I've finished!'
Our eagle of hope soars above the other kites.
A gift to our ancestors for showing us the way.
Young writers (5–11) winner
Boyd,
age 11
The parrot watched all the kites glide gracefully past. I could do better than that thought the parrot. He flapped his wings then leaped into the air before remembering he wasn't a parrot he was a squirrel.