Looking for more in Reading and Stories?
Bookzilla
Scottish Book Trust's free book finder reading app developed by young people, for young people.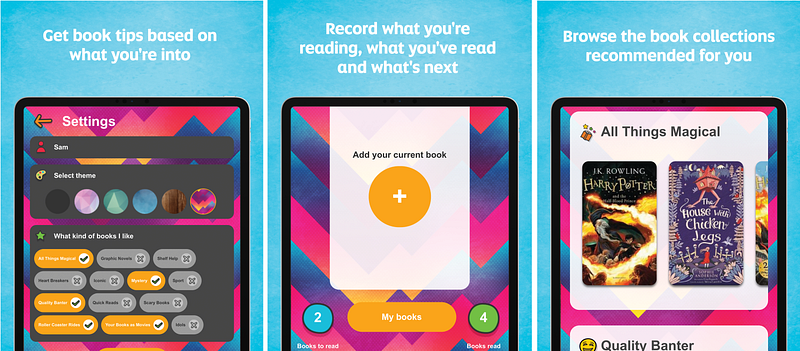 Bookzilla is a free app for upper primary and early secondary school students in Scotland. The app helps pupils find books to read for pleasure, whether they are already regular readers or just embarking on their reading journey. Young people can receive tailored book recommendations, see what's popular among their classmates and challenge themselves to try something new with a reading dare. The app promotes different featured collections every month. Find out more about how you can use Bookzilla in your school.
Scottish Book Trust has partnered with Browns Books(this link will open in a new window), who have recommended age-appropriate titles for P4–S3 pupils. Gaelic and Scots books are available to browse as well as books in English.