Looking for more in Reading and Stories or Bookbug?
Webinar: Gifting the Bookbug Baby and Toddler Bags
This webinar will support members of health visiting teams to have the greatest impact when gifting the Bookbug Baby and Toddler bags to families.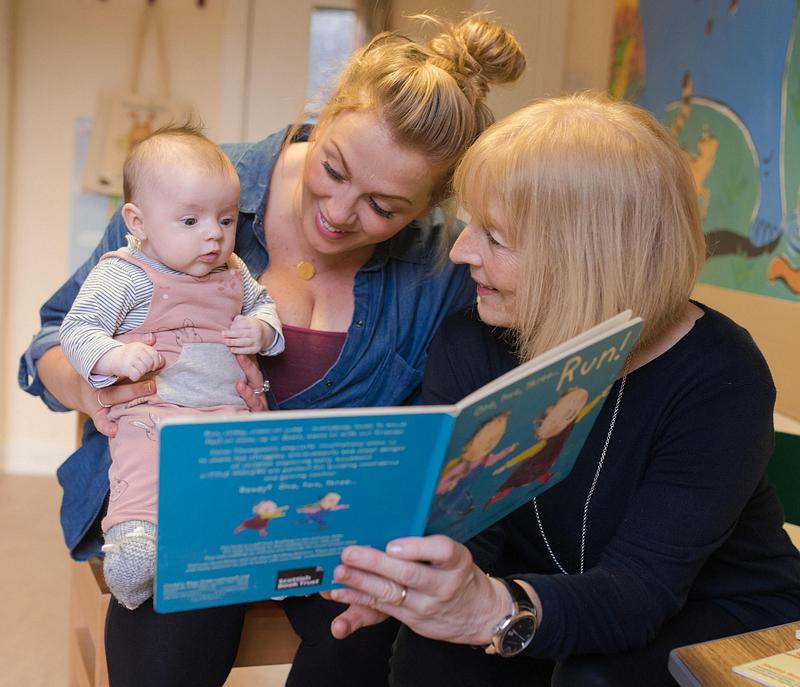 The webinar will cover -
the aims of the Bookbug programme
the contents and purpose of the Bookbug Baby and Toddler Bags
key gifting messages to share with families to encourage them to read, sing and rhyme at home
the importance of modelling in the gifting process and how to choose activities that support this
ways to gift the bags and share key messages with families
ways to incorporate the Bookbug Bags and other Bookbug resources into your practice
signposting families to local support including libraries, Bookbug Sessions, and digital resources
how to get in touch with your local Bookbug Coordinator
Upcoming webinar
Click on the date below to register through eventbrite.
Wednesday 3 November 2021, 10am - 11am (Microsoft Teams)
(this will open in a new window)Register now
A recording of a previous webinar is available below.
More training and information
Sign up for our regular Working with Bookbug(this will open in a new window) newsletter to be notified when new webinars and training dates are released, or view the rest of our Bookbug training courses.(this will open in a new window)
If you would like further information, please contact us on bookbugtraining@scottishbooktrust.com(this will open in a new window) or 0131 524 0179.