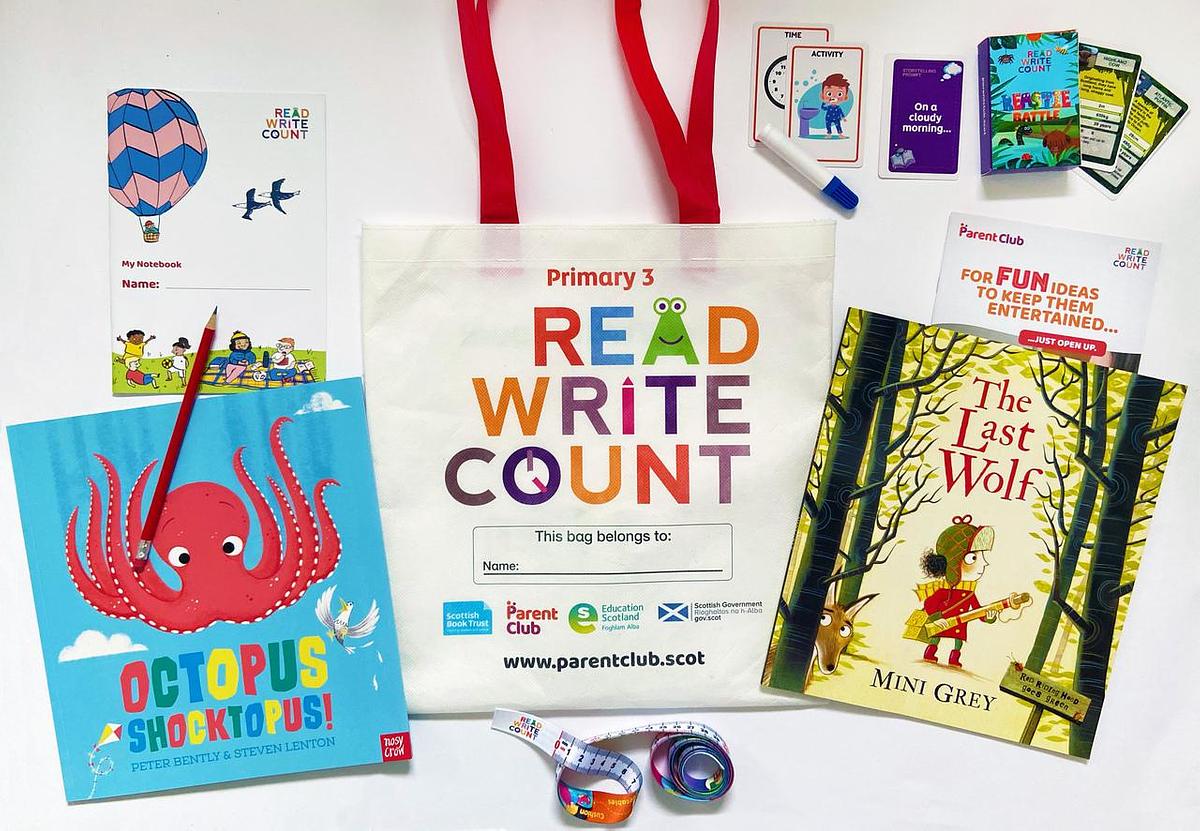 Contents
The bag contents change on a yearly basis and include two picture books, educational toys and a notebook. This year's the bag contains:
The Last Wolf

by Mini Grey

Octopus Shocktopus!

by Peter Bently
One metre long measuring tape
A notebook and writing pencil
Beastie Battle card game with story and routine cards on the reverse side
An activity booklet for parents including information and inspiration for using the items at home
Resources
These resources support learning professionals using the P3 Read, Write, Count bags in school.
You can download our P3 Teacher Guide below with CfE linked learning mind maps for each item in the bags and activities across the curriculum. Other resources include worksheets for the children to use in class or at gifting events.
You can also download the teacher letter, which was sent to all schools in Scotland in 2021, the parent booklet included in the P2 bag, and a letter to print and give to parents letting them know about the bags. You can edit the letter to add details about your school and your gifting event.
You can download inclusive and sensory activities for pupils with a variety of needs including: additional support needs, English as an additional language and those who need alterative routes into reading and stories.
View a web page version of the Read, Write, Count P3 bag learning opportunities
Video resources