Looking for more in Reading and Stories or DigitalStorytelling?
About Digital Storytelling
Find out more about our Digital Storytelling programme, which is helping people share their life stories.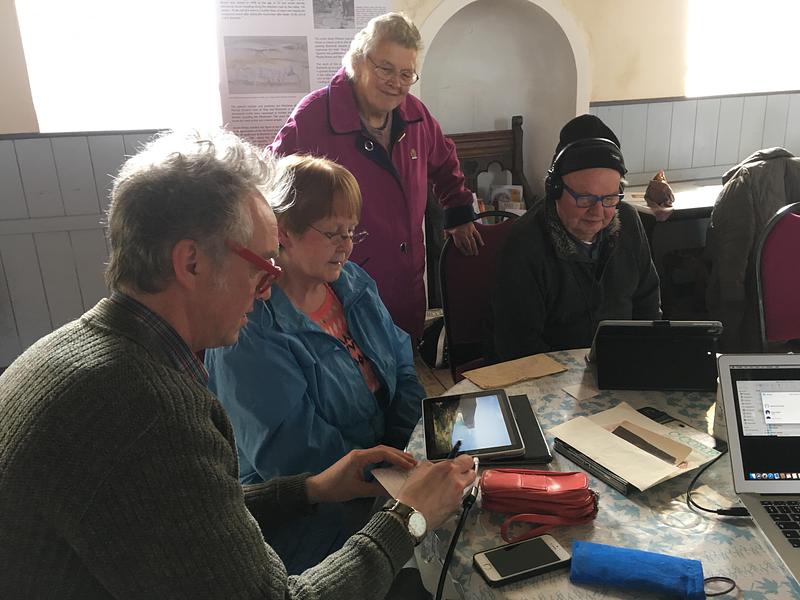 What is digital storytelling?
Digital storytelling is a simple, honest and powerful way for people to share stories. A digital story is an audio recording of a personal story, accompanied by pictures, created using digital tools. The unique appeal of digital storytelling is that it puts people in complete control of how their story is told: all stories are scripted and edited solely by their creators. It's a person's story told the way they want to tell it.
Scottish Book Trust works with people across Scotland and further afield to help them share their stories. From workshops in Scottish libraries to help build digital skills to our partnership with Macmillan Cancer Support to help people affected by cancer – sharing stories is a powerful tool that creates community, builds confidence, and celebrates unique voices.
The best introduction to digital storytelling is always to watch some stories! Over 230 people have created and shared stories on our project website.
(this will open in a new window)Watch digital stories
Current projects
What Matters To You? Workshops for people affected by cancer
We've teamed up with Macmillan Cancer Support to offer online digital storytelling workshops to anyone affected by cancer who would like to create a story.
Whether you've had a diagnosis or known someone who has, our storytelling workshops are a free, safe way to try out storytelling in a small group. You can keep your story private or share it with our wider community through our Digital Stories website(this will open in a new window).