Book Shriek Scotland
On demand
---
Digital event, Storytelling
The event content is intended for an adult audience.
For more detail on the event content, read our content information document.
Taking queues from TV horror anthologies and hammy horror greats, Book Shriek Scotland collects 5 terrifying tales of Scottish (and not so Scottish) folklore. Presented by award winning authors 'Heather Parry' and 'Kirsty Logan', watch as our hosts take us through these stories and ask questions like 'who is Kirsty Logan?', 'Should folklore characters do our household chores?' and 'Why are horses so scary?'
This piece features an exclusive reading from Terrortome by Garth Marenghi alongside stories from poet Anna Cheung, oral storyteller Ailsa Dixon, writer and visual artist Amanda Thomson, and horror comics writer John Lees.
This event is part of the 2022 Book Week Scotland Digital Programme. It is a pre-recorded event.
Accessibility information
This film will have Closed Captions and a Transcript available.
Bios
Heather Parry is a Glasgow-based writer, editor and publisher. She is the co-host of the Teenage Scream podcast, the co-founder and Editorial Director of Extra Teeth Magazine and the Scottish Senior Policy & Liaison Manager for the Society of Authors, a trade union for writers. In 2021 she created the free-access Illustrated Freelancer's Guide with artist Maria Stoian. Her short stories and nonfiction have been published internationally, and her debut novel, Orpheus Builds a Girl, is out now via Gallic Books.
Kirsty Logan is a writer of novels, short stories, poetry and memoir. Her latest work is the Audible Original The Sound at the End, an Arctic ghost story. Forthcoming in 2023 are Now She is Witch, a medieval witch revenge quest, and The Unfamiliar, a memoir of queer motherhood. Kirsty received a New Writers Award in 2010.
Ailsa Dixon is a young apprentice storyteller passionate about traditional tales, both Scottish and International. Since graduating from the Scottish Book Trusts 'What's your story' teen development programme in 2018, she has become an apprentice storyteller with the Scottish Storytelling Forum and is working towards joining the Storytelling Directory. Ailsa specialises in local Scottish tales, particularly those from Aberdeenshire and Orkney, but is also interested in stories with feminist leads, sea stories and international myths and legends. A keen traditional musician, she has also begun experimenting with combining traditional music, including song, clarsach and cello tunes with her stories
Anna Cheung is a gothic horror writer based in Glasgow. Her debut poetry collection, 'Where Decay Sleeps', was published by Haunt Publishing. Amongst other writings, her previous works were published in the anthology Haunted Voices and literary magazines such as Geist, Dreich, Koening Zine, Rat's Arse Review, Zarf, Dusk and Shiver and Dark Eclipse. She was highly commended by the Forward Poetry Prize in Oct 2022 for her poem Monster Tinder which was published in the Forward Book of Poetry 2023.
Amanda Thomson is a Scottish writer and visual artist, and a lecturer at the Glasgow School of Art. Her first book, A Scots Dictionary of Nature, was published in 2018. She has spoken at many book festivals and had her work published in Antlers of Water, Willowherb Review, The Wild Isles, Gifts of Gravity and Light and the Guardian. She lives and works in Strathspey in the Scottish Highlands and Glasgow.
John Lees is an award-winning writer from Glasgow, Scotland. He is best known for his work on acclaimed horror series AND THEN EMILY WAS GONE, with artist Iain Laurie, horror anthology HOTELL, featuring artist Dalibor Talajić, and hard-boiled Glasgow crime saga SINK, drawn by Alex Cormack. John's other credits include THE STANDARD, OXYMORON: THE LOVELIEST NIGHTMARE, QUILTE, MOUNTAINHEAD, and a story for TEENAGE MUTANT NINJA TURTLES UNIVERSE. His most recent release was THE CRIMSON CAGE, a pro wrestling reimagining of William Shakespeare's MACBETH, and upcoming projects include darkly comic road trip mystery THE LAST RIDE OF PILLAR & PRYDE, with artist Joe Mulvey, and THE NASTY, a coming-of-age horror comedy set in 1990s Scotland against the backdrop of the video nasties moral panic, with artist George Kambadais.
Garth Marenghi was born in the past, graduated from his local comprehensive (now bulldozed) with some O levels in subjects. He taught for nine years at his local library reading group before becoming a full-time horror writer. He has published numerous novels of terror (too numerous to list, nay count), over five hundred short stories, and has edited thirty anthologies of his own work, which have all received the Grand Master of Darkdom Award. He wrote, directed and starred in Garth Marenghi's Darkplace for the Peruvian market, which subsequently aired on Channel 4 and has not been repeated due to its radical and polemic content. He commenced work on TerrorTome during the late 1980s, continued on it alone and unaided by editors throughout the 1990s, and on into the early 2000s, then the mid-2000s, and has only now found a publisher brave enough to unleash its chilling portendings. He is an honorary fellow.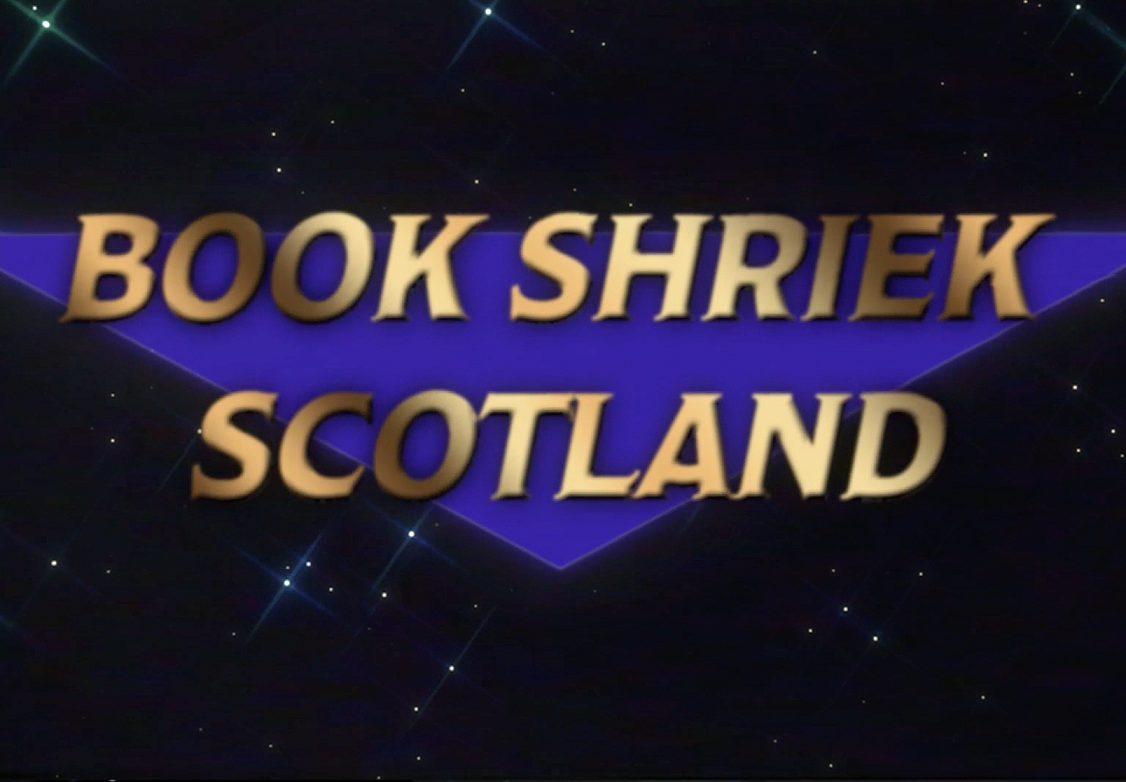 ---
Back to list of events