Looking for more in Book Lists?
Connected: Continents book list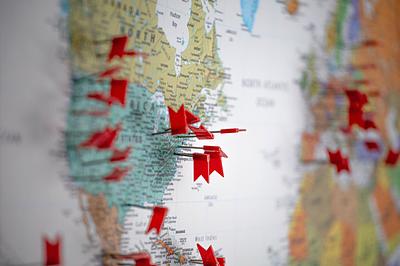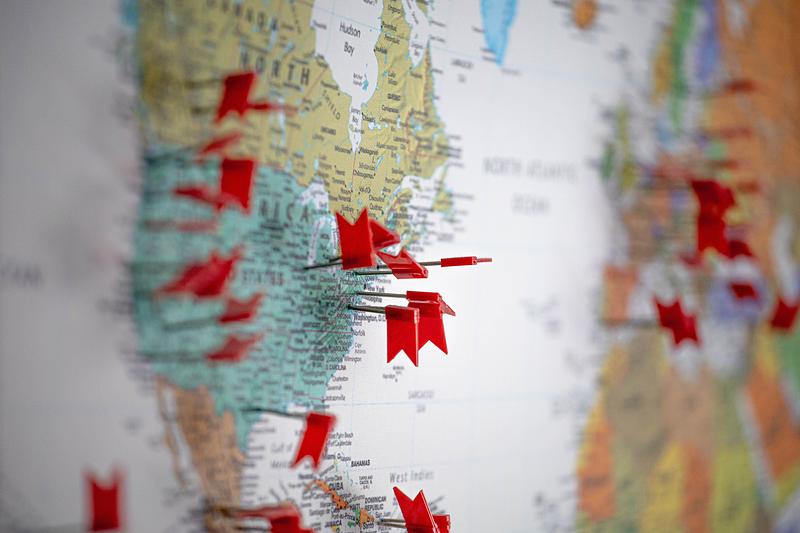 This March, the Scottish Friendly Children's Book Tour has been travelling across the globe for the Connected: Continents series. These fantastic books by authors and illustrators from all around the world are perfect for reading alongside the tour.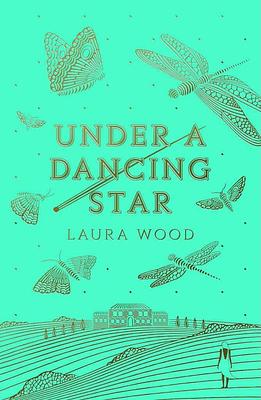 Laura Wood
Under A Dancing Star
Riffing on Much Ado About Nothing, this book is perfect for Chie Kutsuwada's event on Manga Shakespeare. Under A Dancing Star is a mesmerising story transporting the reader to the summer slopes of Italy. Bea and Ben are more than a match for each other, but can they put their quick banter aside? Although there is one thing they agree on, they will DEFINITELY not fall in love…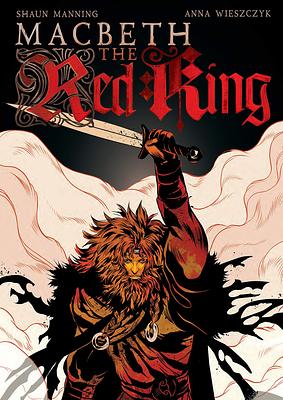 Anna Wieszczyk
Shaun Manning
Macbeth The Red King
Published by Scottish publisher Blue Fox Comics, Macbeth The Red King is the perfect read for those why enjoyed Manga Shakespeare. Readers will devour the story's immersive reimagining of Macbeth's history, inspiring interest in the original tale.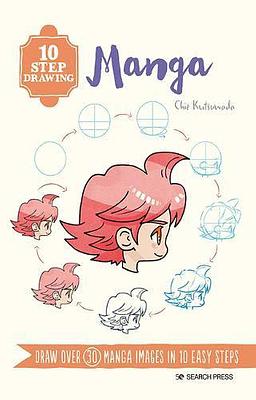 Chie Kutsuwada
10 Step Drawing: Manga
If you loved Chie Kutsuwada's video guide to drawing a face manga style, her book is full of step-by-step instructions for other manga images. Perfect for anyone interested in illustration.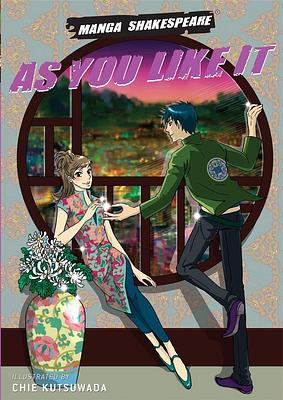 Chie Kutsuwada
William Shakespeare
Manga Shakespeare: As You Like It
An exciting Manga version of Shakespeare's As You Like It, Chie Kutsuwada perfectly captures the play's intrigue and humour. Cleverly retold, this is a gripping version of Shakespeare's classic that young people will love, especially if you enjoyed Chie's Manga Shakespeare event.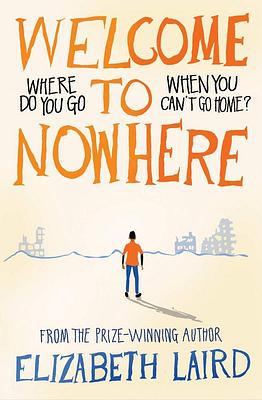 Elizabeth Laird
Welcome to Nowhere
For older pupils, Welcome to Nowhere is a perfect book to read after Migrants. Omar and his family are forced to flee their home in Syria, taking only what they can carry. Desperate to reach safety, but begin a dangerous journey. This book is a heart-wrenching but important read.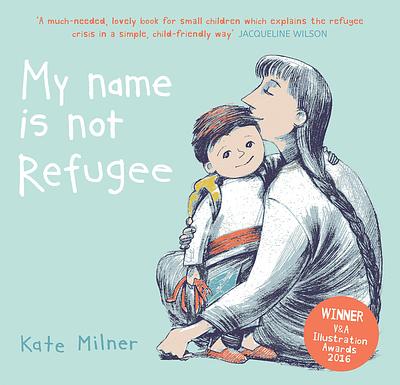 Kate Milner
My Name Is Not Refugee
Children who enjoyed reflecting on Migrants will also benefit from this powerful story. My Name Is Not Refugee draws the reader into the journey a boy and his mother must make. The story cleverly invites the reader to imagine the decisions they would make in the same situation. This book is perfect for starting conversations on the refugee crisis and understanding those seeking asylum.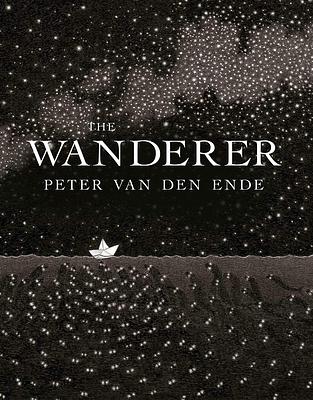 Peter Van Den Ende
The Wanderer
Those who enjoyed Migrants will also love this stunning wordless picture book. This story of a journey is perfect for young and older readers alike. Follow a paper boat's journey across the sea. This is a story of risk and loneliness but also resilience and the rewards of bravery.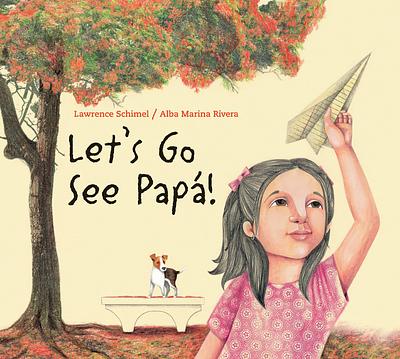 Alba Marina Rivera
Elisa Amado
Lawrence Schimel
Let's Go See Papá!
Told from the point of view of a young Latin American girl whose father has gone abroad to work and send money home to the family, this picture book tells the other side of the immigration story: the experience of those left behind. This is a great book for anyone who enjoyed the Connected: Continents South America event.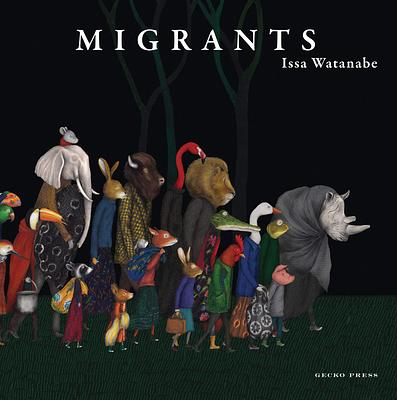 Issa Watanabe
Migrants
A beautiful and moving wordless picture book, Migrants by Issa Watanabe is perfect for readers of all ages. Following a group of animals as they are forced from their home to head to a new land, this story is one of courage, loss and hope. It will start conversations with young people about migration and community.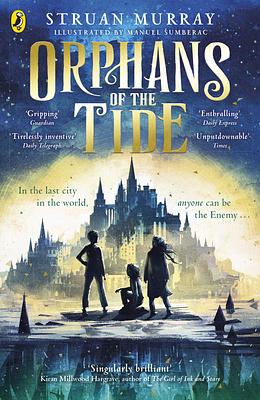 Manuel Sumberac
Struan Murray
Orphans of the Tide
Fans of Jessica Townsend will also love Orphans of the Tide, a spine chilling new fantasy series from Struan Murray. Inspired by the Spanish Inquisition, the book is set on a remote island where citizens must hunt down The Enemy before it destroys them. Ellie is desperate to help a boy who washes in on the tide and is accused, but will she be able to save him in time?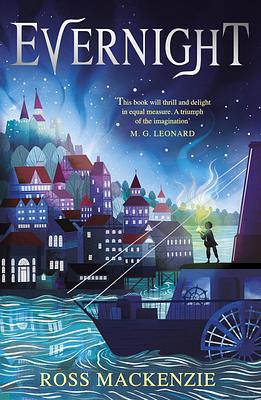 Ross MacKenzie
Evernight
Those who devoured Hollowpox: The Hunt For Morrigan Crow will also enjoy Evernight. An enticing story of magic and darkness overcoming evil, readers will be unable to put down this page-turning book.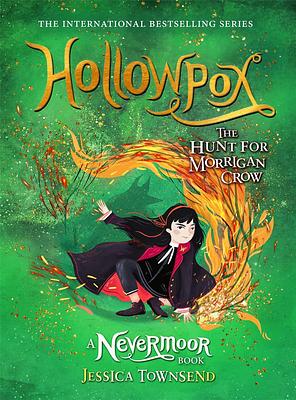 Jessica Townsend
Hollowpox: The Hunt For Morrigan Crow
The latest book in the Nevermoor series is the perfect book for any fantasy and Harry Potter fans. Wonderful escapism with immersive world-building, Hollowpox follows Morrigan Crow as she steps towards her destiny as a Wundersmith. However, with the appearance of a mysterious illness, the Hollowpox, Morrigan is pushed to the edge of her abilities. Can she find a cure in time?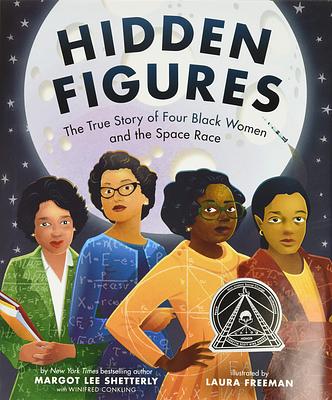 Laura Freeman
Margot Lee Shetterly
Hidden Figures: The True Story of Four Black Women and the Space Race
For readers that enjoyed Astro Girl, Hidden Figures is the perfect read to find out more about the amazing women involved in humans first steps into space. This book tells the incredible and inspiring true story of four black women who helped NASA launch men into space. This book is perfect for reading and sharing together.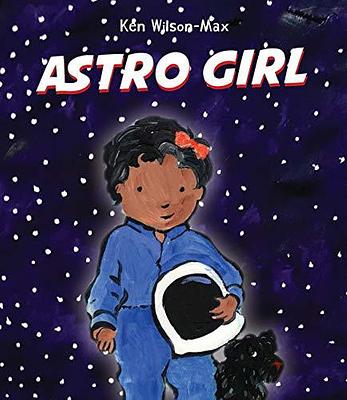 Ken Wilson-Max
Astro Girl
Astrid loves spaces and one day wants to become an astronaut! Astrid thinks she is ready, but will she get to meet her real-life hero? This is a beautifully illustrated and heart-warming story about dreaming big and striving for your goal. It also includes fascinating facts about pioneering female astronauts from the 20th century – perfect for aspiring astronauts and those who enjoyed the Ken Wilson-Max and Friends event.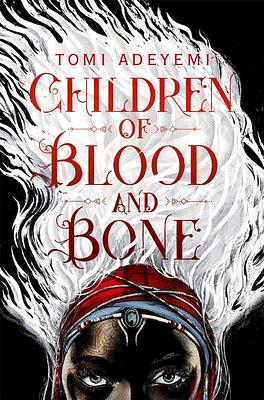 Tomi Adeyemi
Children of Blood and Bone
Fans of Hafsah Faizal will adore Children of Blood and Bone. Zélie is on a quest to bring magic back to the kingdom of Orïsha. It is a dangerous path, and she must forge friendships to succeed. Will she make it to the scared island in time to bring magic back? An immersive story, this West-African inspired fantasy keeps the suspense right to the final page. Perfect for anyone who enjoyed Hafsah Faizal's Designing Fantasy event.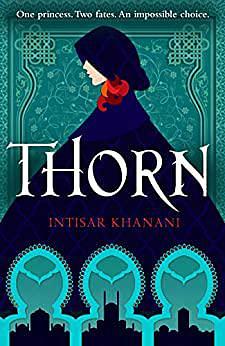 Intisar Khanani
Thorn
For those who immersed themselves in the Kingdom of Arawiya, Thorn is a must-read. It is a masterful retelling of The Goose Girl fairytale, set in a middle-eastern inspired kingdom. On her way to meet her betrothed, Princess Alyrra is subject to a magical attack that switches her identity. Can Alyrra save the kingdom in time before dark magic takes over?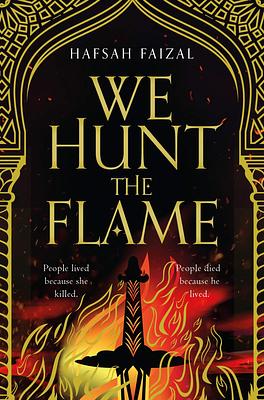 Hafsah Faizal
We Hunt the Flame
The first book in Hafsah Faizal's epic fantasy series is a gripping adventure set in the Kingdom of Arawiya. Zafira must embark on a dangerous mission to discover a lost artefact and bring magic to her suffering world, stopping the Arz and the brewing war. With wonderful world-building inspired by ancient Arabia, this gripping tale is perfect if you enjoyed the author's Designing Fantasy event.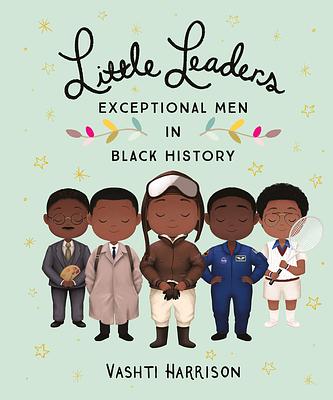 Vashti Harrison
Little Leaders: Exceptional Men in Black History
The Little Leaders series is a great next step for readers keen to find out more about some of the individuals featured in Little People, BIG DREAMS. In Exceptional Men in Black History, Vashti Harrison introduces inspirational men who broke barriers, fought for justice and make our world a better place. Will so many individuals included, there is something in this book for every reader.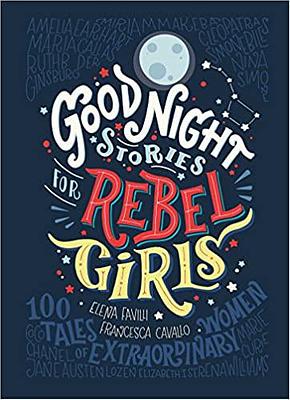 Elena Favilli
Francesca Cavallo
Good Night Stories for Rebel Girls
The perfect read for fans of Little People BIG DREAMS. Goodnight Stories for Rebel Girls introduces us to 100 women from history through the beautiful illustrations of 60 different female artists. These stories are ideal for dipping in and out of and for reading aloud together.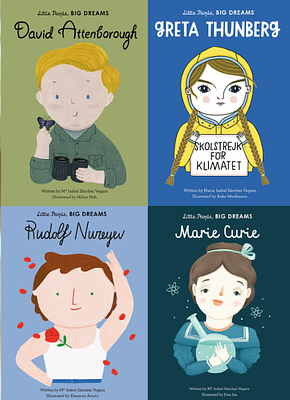 Maria Isabel Sanchez Vegara
Little People, Big Dreams
A fantastic narrative non-fiction series that features well and lesser-known figures from world history. Each book within the series is individual and illustrated by a different artist. In our tour, Maria discusses the David Attenborough, Greta Thunberg, Rudolf Nureyev and Marie Curie books. Perfect for introducing various themes from social justice to climate change to scientific achievements, these books encourage children to dream big.