Looking for all Articles by Tracy Griffen?
'Self-publishing is my salvation'
Personal trainer and writer Tracy Griffen shares how she used personal, local connections to achieve her self-publishing dream.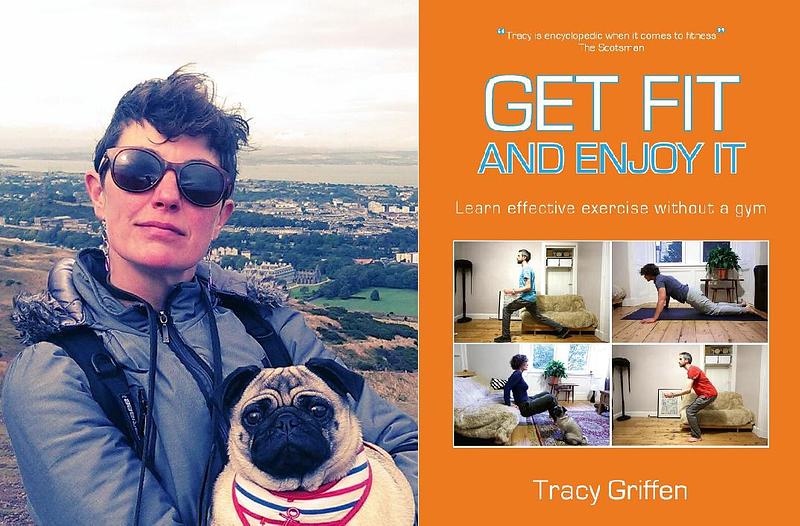 I'm addicted to writing. Self-publishing is my salvation.
Let me explain. In the late 90's I moved halfway around the world to pursue a creative dream. Arriving in Edinburgh, I freelanced at The List, Scotsman and a few now defunct magazines and websites. Paid writing work, but not enough to live on.
So I trained as a personal trainer. I figured I could earn a living running around during the day and feed my writing addiction when I sat down. This lead to the creation of the Healthy Living Yearbook a decade ago. Self-publication seemed the only option for me to share my work. After all, what kind of publisher would pick up a Scottish fitness book in the format of an allotment diary?
The book did well. It was stocked in Waterstones and Blackwells and I did author talks in both stores. I'd sold enough books to join the Society of Authors, but still didn't feel like a writer – I often felt that my book wasn't taken seriously because it was self-published. I emailed all the lifestyle publishers in the Writers' and Artists' Yearbook and found one who wanted to convert my book into an ebook and punt it on Amazon. Long story short, his enthusiasm soon waned. I finally felt like a 'proper' author when I discovered the Edinburgh Literary Salon(this will open in a new window), who usually meet at the Wash on the last Tuesday of each month. I'd found my people!
In 2018 I got the ebook rights back for the Healthy Living Yearbook, and did what I thought I never could do. I let go of my publisher. And with that, I let go of insecurities of not being a proper writer. When my fitness studio was shut during the 2020 lockdown, I sought solace in what I loved most - writing. I wrote a book that I knew needed a quick turnaround, because it was relevant right now. Get Fit & Enjoy It: Learn Effective Exercise without a Gym teaches readers how to get fit from home, with minimal equipment. It was an easy decision to self-publish.
This time, I knew about ISBN codes, how to sell online and how to approach retailers. The book sold over 150 copies in the first month. I built an online shop and the orders are emailed directly to me. I handwrite each address and jog to the nearest post box. I do a happy dance every time I get an order, especially knowing I have full editorial control and make a reasonable profit from each book.
I like to think [self-publishing] is like having my own record label, but with words.
It costs me £4 to print each book and RRP is £7.99. It's not a full 100% profit, especially with sale or return in shops and postage costs, but I can make a couple of quid on each book. I have a message I want to share with the world, so I'm happy to self-publish. On the other hand, if I ever cross paths with a publisher who is as enthusiastic as I am about my writing, I may retire the Griffen Fitness publishing house. But writing is my addiction and self-publication is my salvation. My third book is in the pipeline.
If you have a strong message you'd like to get out into the world, self-publishing is a great (and quick) way to get it out. It's a steep learning curve, but nowadays there are loads of online resources to help you. It's kinda punk, and very DIY. I like to think it's like having my own record label, but with words.
My three top tips
Be prepared to work hard and stump up cash for printing. Be determined.
Find a mentor. I was lucky to build a rapport with Marianne Wheelaghan, fellow Leither Magazine columnist and Pilrig Press co-owner. Her support has been invaluable.
Work with a book designer (I used Book Printing UK

(this will open in a new window)

) and trust your instincts. You know your writing better than anyone else.
Check out Tracy's books Get Fit and Enjoy It(this will open in a new window) and the Healthy Living Yearbook(this will open in a new window) or find her on Twitter(this will open in a new window) and Facebook(this will open in a new window).