Looking for all Articles by Hannah Sycamore?
Top tips to keep pupils reading during lockdown
Ten top tips to help keep pupils reading during lockdown.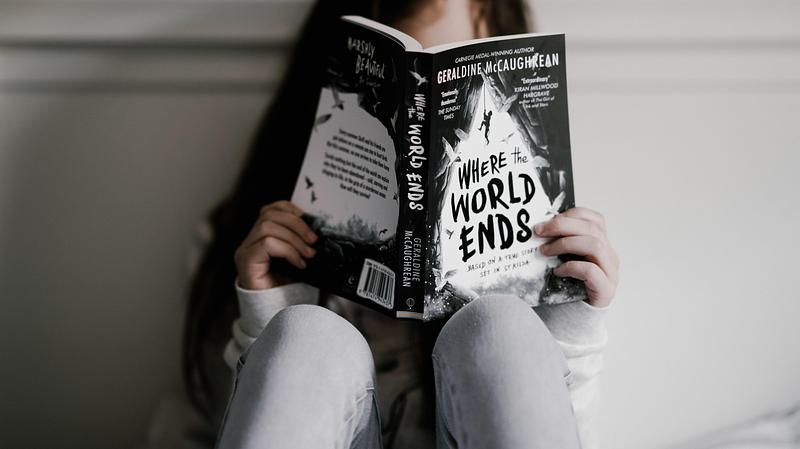 Reading can be a challenge for young people right now because of restricted access to books with schools and libraries closed. You might be finding it hard to keep pupils motivated to read. Here are our ten top tips for supporting your pupils to keep reading during lockdown.
1. Time to read
One of the most important things you can do to keep pupils reading is to set aside time to read and ensure the reading habits you established in school continue at home. Just 5-10 minutes a day makes a huge difference and will help sustain a reading habit.
You can read books aloud to pupils digitally, or record videos or audio to share. Reading aloud is brilliant for both pupils' and your own wellbeing. Everyone will look forward to the time set aside to listen, relax and escape in the story!
Be careful to check copyright laws before reading and recording digitally, see our legal guidance for sharing books and stories for more information. There are also lots of free, legal resources already online that you can share with people at home. Take a look at our Home Activities Hub(this will open in a new window), the Bookbug Song and Rhyme Library(this will open in a new window), Bookbug's Songs and Rhymes app(this will open in a new window) and Authors Live On Demand(this will open in a new window).
2. Access to books
Find out what is available for pupils through your local library service. Whether that's audiobooks through BorrowBox(this will open in a new window), or ebooks through an e-lending service, get to know what is available in your area so you can direct pupils and families to books they can share together.
There are also some great ebooks available online for free. The National Literacy Trust offers the Book of Hopes(this will open in a new window) and a weekly read through their Virtual School Library(this will open in a new window). Scottish publisher Cranachan also produced Stay at Home(this will open in a new window), a collection of poetry and prose from Scottish children's authors—the perfect lockdown read.
3. All reading is good reading!
For pupils with limited access to digital technology or books at home, it is hard to know what to recommend reading. Remember that all reading is good reading! Set challenges for pupils to experiment with different types of reading and different formats. This could be a recipe, the side of a cereal packet or food container, or instructions or leaflets. You could even recommend pupils add subtitles to whatever they are watching on TV—they might be surprised at how much they read without realising it!
4. Have conversations about reading
You can still talk to pupils about books and reading, what they like or dislike about reading, and share your own experience. You can talk about the challenges you might be facing with reading right now, such as struggling to concentrate, and ask if your pupils are feeling the same. You can even talk about research on reading during lockdown, such as Scottish Book Trust Reading over Lockdown report(this will open in a new window), and talk about how their reading habits might have changed over the last year.
5. Set yourself a goal
A good motivator to keep pupils enthusiastic about reading is setting a goal to accomplish together as a group. Register for the First Ministers Reading Challenge(this will open in a new window) to download our group reading passport(this will open in a new window). Completing a passport together will help maintain the sense of a reading community whilst pupils are apart, and they will have a great sense of achievement when they finish! They will have worked together to achieve something together during lockdown, which is a great collective goal to work towards.
6. Set Teens a reading challenge
You can keep teens engaged in reading by using the Scottish Book Trust Bookzilla app(this will open in a new window). The app helps young people track their reading, but also set themselves challenges or reading dares. This might include reading a different genre, watching a book vlogger, or reading the shortlisted books and voting in the Scottish Teenage Book Prize(this will open in a new window).
7. Get inspired by authors
Pupils can still be inspired by authors and interact with them, even without access to their books. Our Authors Live events(this will open in a new window) are a great place to start, with over 80 events to watch online for free with some of the UK's best-loved authors. Many of the events are also available to stream on BBC iPlayer(this will open in a new window) and are great for families to enjoy together. You can encourage pupils to find out more about one of these authors, researching what they are currently working on or what their latest book is.
8. Create a reading space
A great way to be enthused about reading is to create a cosy reading space or reading corner. This does not need to take much—just a few cushions or blanket or try rearranging the furniture to create a dedicated space for reading. Encourage families to work together to create their own reading space, and then settle down to read a book together.
9. Have some fun!
Sometimes, all pupils need to remain positive is a silly and fun activity around books. This could be reading in the most unexpected place (within current guidelines) and asking pupils and families to share photos, or create a book throwing video(this will open in a new window) involving different members of the school or local community. Creating some excitement and enjoyment around books is a great way to help pupils remain positive about reading.
10. Here to help
Finally, the Scottish Book Trust is here to help. We have guidance on sharing books digitally(this will open in a new window), resources to support reading in lockdown(this will open in a new window) and help sustain your reading culture during lockdown(this will open in a new window), and guidance on safe book borrowing(this will open in a new window). Head to our COVID-19 page(this will open in a new window) to find these resources and more information.