Looking for all Articles by Danny Scott?
8 literary walks, hikes and trails in Scotland
Explore Scotland's natural beauty and her contribution to literature on one of these hikes and trails inspired by Scottish authors and books.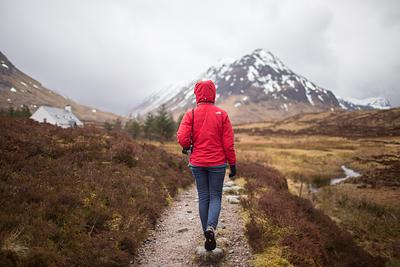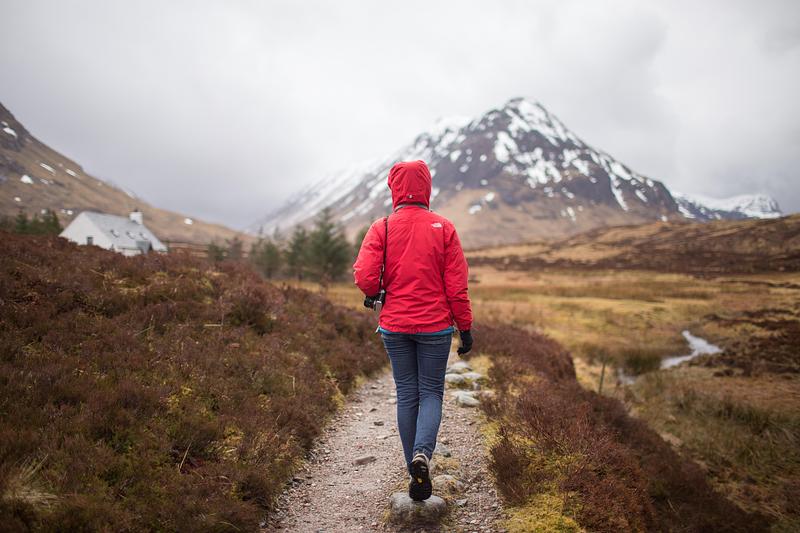 Aside from golf, whisky and tartan, Scotland's natural beauty and contributions to the world of literature have fixed this small, windswept country in the imaginations of travellers worldwide.
For the literary among them – away from the medieval Manhattan of Edinburgh's Royal Mile, and the infectious buzz and thriving art scenes of Glasgow – miles and miles of literary trails await.
John Buchan Way, Peebles to Broughton
Distance: 22km/13.75 miles | Time: 6 hours
'Yon are the hills that my hert kens weel, Hame for the weary, rest for the auld,' From 'The South Countrie' by John Buchan
The diplomat and author of The Thirty-Nine Steps, held the rolling hills of the Scottish Borders dear to his heart. This beautiful trail provides a cross section of the Border's bucolic landscape through farmland, past Stobo Castle and along heather-lined paths. Buses run from Edinburgh to both Broughton and Peebles so it is possible to bus to either end, and bus back from the other. Download a route map from the Scottish Borders Council website and play your day's walk through Buchan's beloved, lonely Borders landscape.
(this link will open in a new window)Find out more about the John Buchan Way
John Muir Way, Helensburgh to Cockburnspath (coast to coast)
Distance: 212km/132 miles | Time: 7-10 days
Opened to commemorate 100 years since John Muir's death, in 2014, this new long-distance path traverses Scotland's Central Belt, coast to coast. Beginning in Helensburgh, where John Muir set sail for America – where he would found The Sierra Club preserving wildernesses in the United States – the trail winds all the way across the country to Dunbar, the East Lothian coastal town where John Muir was born. Well waymarked, it takes in Loch Lomond (pictured below), the Campsie Fells, famous canals, the Forth Bridge and the gentle beauty of East Lothian.
Learn more about the life and philosophy of John Muir by John Muir, Earth - Planet, Universedownloading our graphic novel
(this link will open in a new window)Find out more about the John Muir Way
Walter Scott Way, Moffat to Cockburnspath
Distance: 151km/94 mile | Time: 5 to 7 days
In the centre of Edinburgh stands the gothic rocket of The Scott Monument, in commemoration of the father of historical fiction; the author of Waverley, Rob Roy, Ivanhoe and many other novels. A 50-mile journey south from the monument would take you deep into the Scottish Borders to the market town of Moffat, the starting line for The Walter Scott Way. The trail follows much of the famous Southern Upland Way as it runs through lowland valleys, by lochs and reservoirs, and past Scott's beautiful Borders residence Abbotsford House, before coming to a halt at the coastal town of Cockburnspath on Scotland's south east coast.
(this link will open in a new window)Find out more about the Walter Scott Way
Rob Roy Way, Drymen to Pitlochry
Distance: 124km/77 miles | Time: 6 to 9 days
Rob Roy is one of Sir Walter Scott's most famous novels. The titular character is a real-life folk hero, known by many as the 'Scottish Robin Hood'. The novel Rob Roy tells the tale of a young Englishman who encounters Rob Roy whilst visitng the Scottish Highlands to collect a debt owed to his father. The novel was Robert Louis Stevenson's favourite as a child, and this route may well become your favourite trail. Taking in the forests of the Trossachs (pictured below), this 77 mile hike also features fine glens, Loch Tay and magnificent views before following the River Tay towards the picturesque Highland town of Pitlochry, the home of the Winter Words Festival(this link will open in a new window).
(this link will open in a new window)Find out more about the Rob Roy Way
Stevenson Way, Mull to Edinburgh
Distance: 370km/230 miles | Time: a long time
David Balfour's journey back to Edinburgh in Robert Louis Stevenson's Kidnapped is one of the most thrilling and breathless adventures in Scottish literature. The Stevenson Way recreates it and certainly isn't for the faint of heart or delicate of foot. Called Scotland's Wilderness Walk, the trail cuts across the heart of Scotland and is centred around real historic events, like Stevenson's novel. It is trail for experienced walkers only, and, realistically, it needs to be broken up into parts with very little in the way of accommodation on many parts of the route.
(this link will open in a new window)Find out more about the Stevenson Way
Hebridean Way, Vatersay to Lewis
Distance: 251km/156 miles | Time: 12 sections
Okay, The Hebridean Way isn't technically a 'literary trail' but how could we leave this journey along the edge of Scotland out? Speak to many travellers who have been to the Hebrides and they will tell you that something in your soul shifts when you visit them. Complete this stunning new trail on foot or two wheels, while taking in 10 islands, making a few ferry crossings and enjoying mile after mile of stunning Atlantic coastline - and Hebridean hospitality. Make the adventure literary by packing Whisky Galore by Compton Mackenzie (Eriskay), Peter May's Lewis trilogy (Lewis), Niall Campbell's award-winning poetry collection(this link will open in a new window) Moontide and Crowdie and Cream by Finlay J. Macdonald – the journalist's account of growing up on the Hebrides.
(this link will open in a new window)Find out more about the Hebridean Way
Arthur's Seat, Edinburgh
Distance: Various | Time: Allow 1-3 hours
It is oft said Edinburgh's very own extinct volcano derives its name from Arthurian legend. Described by Robert Louis Stevenson as, "a hill for magnitude, a mountain in virtue of its bold design", there is a mystical feel to the place – and no visit to Edinburgh is complete without a walk up its rocky paths. From certain angles, Arthur's Seat can look like a resting lion in the heart of Edinburgh but for visitors, it is easy to tame. Enhance your enjoyment of your hike by reading James Hogg's 1824 classic gothic horror The Private Memoirs and Confessions of a Justified Sinner, in which two feuding brothers see things in a fog at the top of the hill. Arthur's Seat also features in David Nicholl's bestseller One Day, Jules Verne's The Underground City, and many Rebus novels from Ian Rankin.
(this link will open in a new window)Find out more about Arthur's Seat
Burns Trail, Alloway (circular)
Distance: 6km/3.75 miles | Time: 2 hours
Explore the land of Burns in this special circular route around the surrounding woodlands and parks of Robert Burns' birthplace. The walk takes in many of the real-life inspirations of Rab's poetry including the Auld Kirk dating from 1516 where the witches danced in Tam O'Shanter.
(this link will open in a new window)Find out more about the Burns Trail