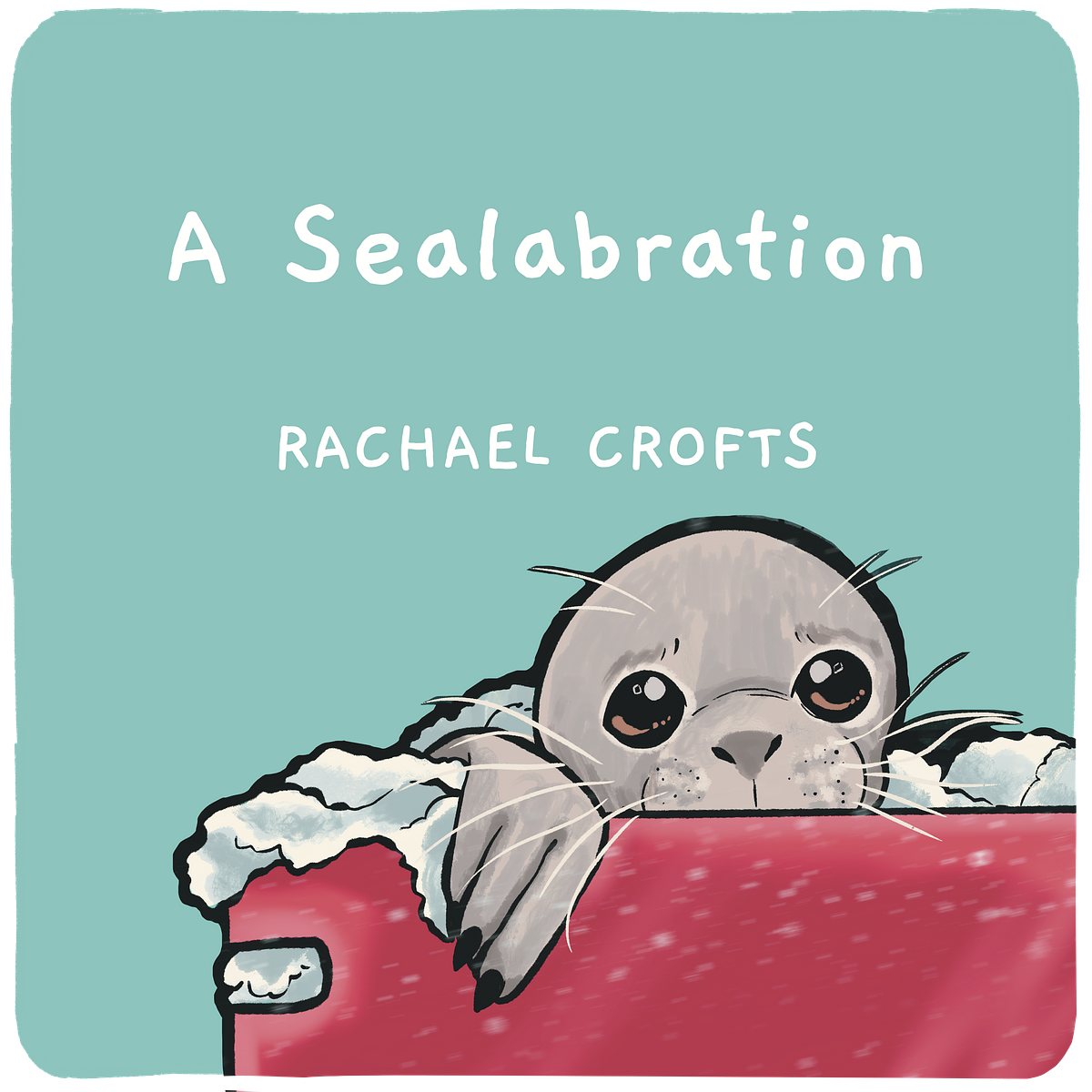 It was my best friend Jenny who started all of this really! She was the real inspiration. She's travelled the world doing animal conservation work and now spends her days on a boat looking for whales, dolphins, sea birds and seals. She's incredible.
I on the other hand, work in an office. I'd always been interested in the work she does so when she text me to say there was a Marine Mammal medic course taking place in the Summer in my small town, I thought I'd take a gamble and give it a go.
Don't get me wrong, I was scared. I'd never done anything like this before. I had to buy a wetsuit. Then I had to buy another one after having to be peeled unceremoniously out of the first by my husband and blushing Dad.
I attended the course and the usual round of introductions followed. I was in the company of experienced divers, vets, marine biologists and environmental conservationists. My nerves weren't eased when I had to say, "Hi, I'm Rachael, I work in HR and have never even been snorkelling".
Anyway, I completed the course and felt proud at the end to say I was now a qualified Marine Mammal Medic. It wasn't until Christmas Day when my parents gave me a beautiful silver dolphin charm for my bracelet that I felt a pang of guilt. I'd done some fundraising for them but hadn't attended any of the call-outs. To be really honest, I felt like a fraud.
Boxing day and a call-out comes in, a seal needed help. Could this be my chance? I was terrified but called Jenny and she spoke me through what I'd need to do. I psyched myself up and eventually offered to attend but with all my procrastinating someone had beat me to it. I felt a bit relieved. At least I'd been willing to go, I'd call that progress.
December 27th and it happen again, I get the call and before I've had time to panic, I volunteer and I'm picked to go.
A young seal pup had been picked up across the border and needed driven to the rescue centre in Alloa for rehabilitation. I was an Uber driver for a seal. I drove to the meeting point and got there first. As I waited for the other car to arrive, the nerves really crept in.
Eventually, they arrived and we awkwardly transferred the strangest passenger to ever ride in my car from theirs to my own. A 4 week old pup with a mottled coat. He was still clinging to his adorably cute, white fluff which they usually lose around 3 weeks old. He looked up at me with big, sad, dark eyes and I could see they were dry - he was dehydrated so the race was on to get him the medical attention he needed.
On the journey, I spoke softly to him. In hindsight this was as much for my benefit as for his as I tried to stay calm and reassure us both that everything would be ok. The roads were terrible. The blizzard whipped at my windscreen as I made the unfamiliar journey.
As I arrived, one of the rescue volunteers greeted us and together we carried the seal in his crate through to be weighed. I tried my best not to react to the thick, fishy air that hit me as I nervously followed their lead to a small room they'd prepared for his arrival.
A towel was laid out for him like a holiday maker and a heat lamp cast a rosy glow in the stark, white, concrete room. He was scared and didn't seem keen on his new abode. He wouldn't budge from his crate until eventually we had to unceremoniously tip him out like a failed cake mix plopping into the bin. I took a photo of him, finally safe and settled to share with the other marine medics. It was a sad photo really. You could see the outline of his shoulders and hips, not something you should ever see of these famously round and clumsy creatures.
Each season there's a theme for naming the seals and this time it was board games. As it was my first rescue, I was delighted when they said I could name him so I called him 'Dobble' – a family favourite of ours. The drive home went by in a blur. I was filled with a mix of adrenaline and worry about whether Dobble would make it. One of the toughest parts of it all is that the rescue centre are much too busy to provide updates so you just have to cross your fingers and hope for the best, so that's what I did.
A few months later, I got my second call-out. This time, a different character entirely to the timid and subdued Dobble. This one was stinky, loud and very stubborn. He had a lot of fight in him as I could tell from his snappy teeth as well as the cuts to his brow and eyes, probably sustained from him fighting with some rocks in the stormy seas.
I made the same journey, a bit more familiar this time. After the weigh in and the drop off, I was on my way out when we heard a scuffle and raised voices. The volunteer and I went to see if we could help and found a seal charging down the wet corridor, much faster than I'd ever have given a seal credit for! I jumped out of the way as three workers cornered him with a broom and wrestled him into his weigh in bag.
'Sorry about that', one lady said,' that's Dobble, he's a bit of a feisty one'. I couldn't help but laugh, I hadn't recognised him with his smart adult coat and all his lovely chub. He was strong and healthy and now I was the one who was afraid of him.
A special comic-style adaptation of this story has been created for Book Week Scotland by illustrator and comic artist hesitant doodle.
Read hesitant doodle's adaptation