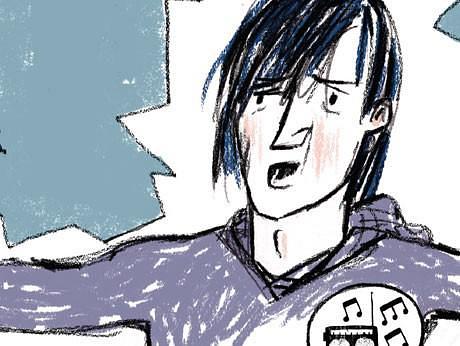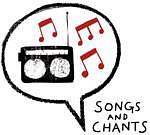 The aim of this lesson is to raise awareness among learners about sectarianism in popular culture.
Sectarianism in popular culture can often take the form of songs and sporting chants.
Begin by reading together through

Walk The Walk

as far as page 45, the section where Robbie confronts Johnny for singing on The Walk.
Print the discussion questions and activity sheet.
Facilitate a group discussion using the discussion questions.
Then listen to the Action on Sectarianism Blue and Green

(this link will open in a new window)

song with your group. After listening to the song, your learners should work together (or in small groups) to write their own brand new song or chant, for any sport or activity. The only rule is: it must promote positive relationships between the fans of that sport or activity!
Once your learners have completed the activity, return to the discussion questions and have a follow-up discussion.
Reflecting on learning
After taking part in the discussion, were learners aware that:
Some popular songs and chants are considered sectarian? Could they name any?
Some songs and chants are currently banned under the Offensive Behaviour at Football and Threatening Communication Act of 2012?
After taking part in the discussion, were learners able to:
Identify the 'pros' that come with supporting a sports team?
Create their own sporting chants that promoted these positive associations?
Learners can:
Recognise the consequences of singing sectarian songs or using sectarian chants
Identify the positive aspects of supporting a sports team or belonging to a fan movement
Apply these positive aspects to the task of creating their own song or chant
Useful resources
Action on Sectarianism: music from Fischy(this link will open in a new window): Action on Sectarianism have been working with the children's charity Fischy to create a series of songs and chants that promote positive relationships and help tackle sectarianism.
Action on Sectarianism: Blue and Green(this link will open in a new window): In their work with young people, Fischy helped a group in Glasgow to create a full-length song designed to tackle sectarianism. Listen to the song and read the lyrics.