Bookbug Hero Award 2023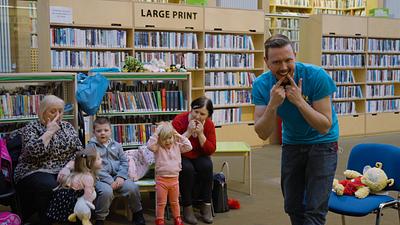 Nominations are now closed. This page is for information only.
Do you know a Bookbug Hero?
The Bookbug Hero Award is now in its fourth year and celebrates the fantastic work of those who use Bookbug to change the lives of the children, families and communities they work with.
They could be a health visitor, librarian, nursery teacher, family worker, volunteer – anyone who works with Bookbug! However, previous winners and highly commended Bookbug Heroes cannot be nominated again for the 2023 prize.
If you or someone you know is making a real difference, tell us about them in our short form below. It only takes a few minutes. All we need to know is a bit about them, and why you think they should be our Bookbug Hero 2023!
Nominations are open from Tuesday 27 September to Friday 18 November 2022. A shortlist of nominees will then be drawn up and final winner decided by an expert panel made up from Early Years practitioners and authors.
Last year's Bookbug Heroes
Last year we were proud to announce our Bookbug Hero Award 2022 including winner Ian Keane and highly commended nominees Margaret Clark, Amanda Reid and Isobel Allen.
The Bookbug Hero award is kindly sponsored by Walker Books.