Scotland's Stories: Celebrating the Western Isles
On demand
---
Digital event, Storytelling
As part of Scotland's Year of Stories Scottish Book Trust visited four communities in Scotland to discover and celebrate the stories of the people who live there. For Book Week Scotland each day we will be celebrating the stories from one of the four communities visited.
Explore the stories from the people of the Western Isles, with our Podcast, Film and Digital Story compilation. Whether it's the tales from childhood that captured our imagination, the larger than life figures that helped shape our communities, or stories about coming to Scotland for the very first time, these pieces highlight Scotland's rich tradition of storytelling, paying tribute to histories already told, and those still to be written.
Podcast
In our podcast Your Stories: Scotland's Stories from the Western Isles, hear from local people as they share their stories in their own voices.
The podcast is created and hosted by Rachel Kennedy, an experienced Gaelic speaking radio presenter and podcaster who has worked for BBC Scotland and shares our love of storytelling.
Listen to the podcasts in Gaelic and English
Film
Scotland's Stories: Western Isles is our film from the Islands, gathering the stories from people in the local community. Combining songs, poetry and stories, discover the Western Isles in this magical film. It will premiere at 10am Friday 18 November – check back here on the day to watch along.
The film is created by Dòmhnall MacKinnon an experienced Gaelic speaking filmmaker with a background in education and encouraging people to share their stories.
Digital stories
Scotland's Stories from the Western Isles Community Campfire is a compilation of the digital stories that were created by the people of the Western Isles during the week. Digital stories are oral stories told over a series of images that illustrate the story told. Be introduced to Hercules the Bear and hear about the power of creative projects. The video will premiere at 3pm Friday 18 November – check back here on the day to watch along.
Our digital storytelling sessions were led by Paul Bristow, an experienced writer, illustrator and digital storyteller. Paul was supported by Alana Macinnes during these sessions.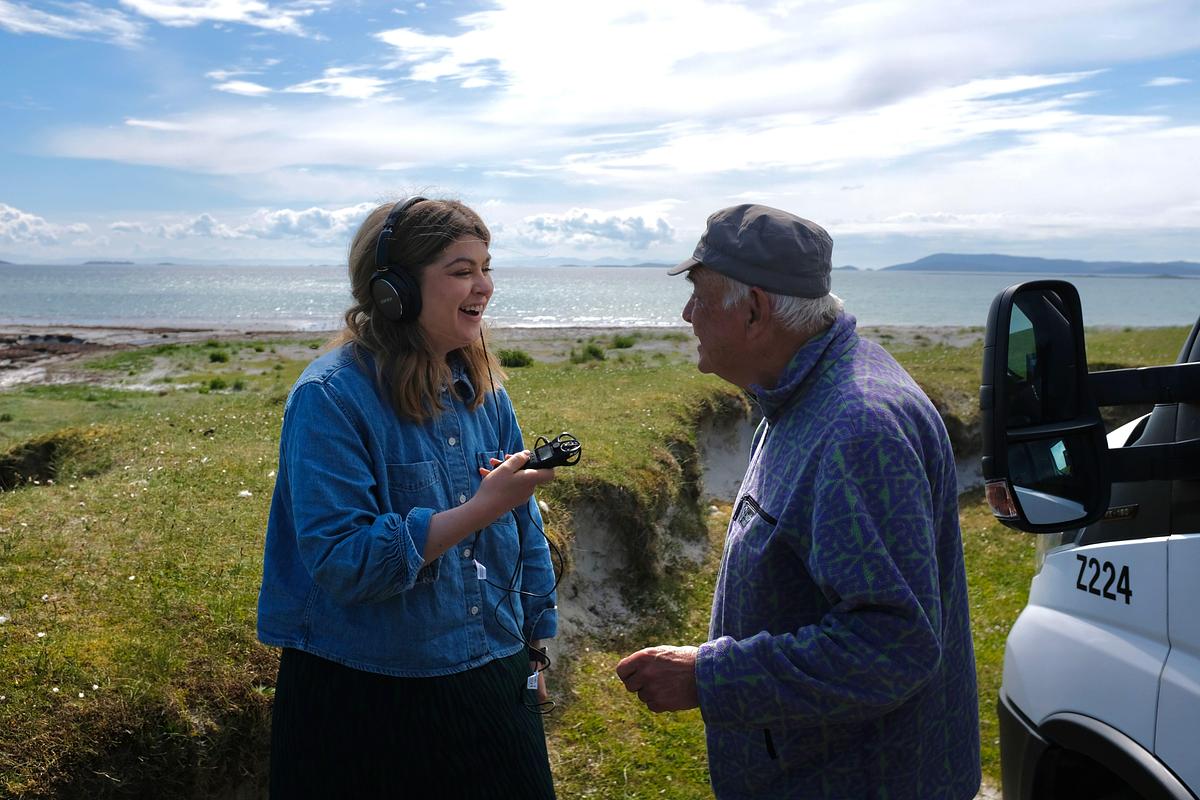 ---
Back to list of events