Looking for more in Book Lists?
Rhyming books to read to bump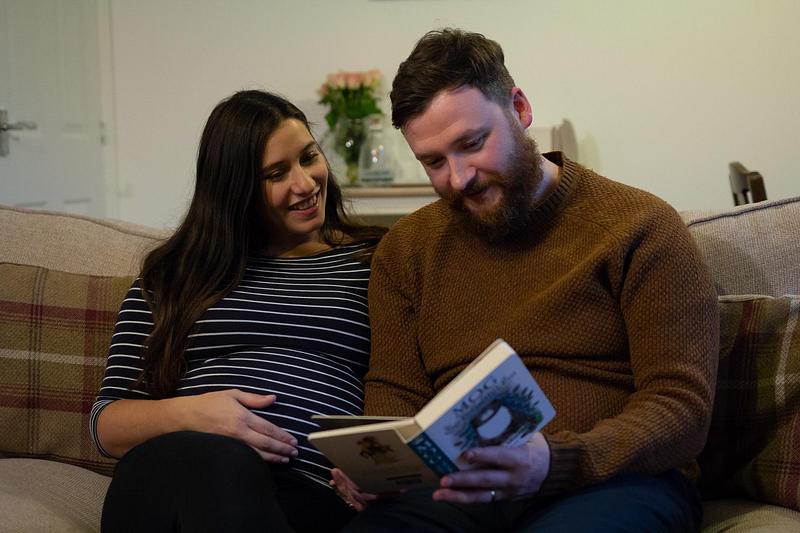 It's never too early to share books!
Babies can hear your voice from around 22 weeks of pregnancy. Sharing stories can be a wonderful way to relax and get the whole family starting to bond with your baby. Books with a lovely rhythm and rhyme are easier for babies to hear so here are a few suggestions to get you started.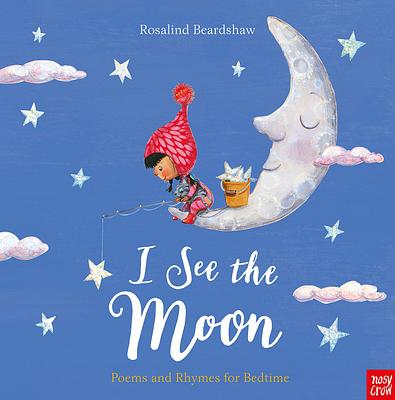 Rosalind Beardshaw
I See the Moon
This collection of well – and lesser – known rhymes is perfect for dipping into at bedtime or moments of calm. Each one has a lovely soothing rhythm which babies will respond positively to, either pre-birth or once they are born. Favourites like Twinkle, Twinkle and Hush-a Bye, Baby can also be sung to babies. And once they're old enough to see the pictures themselves, babies will enjoy the stunning foil illustrations that are peppered throughout.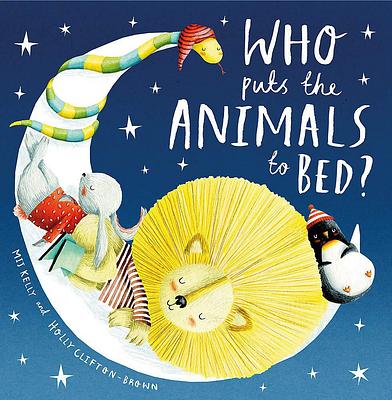 Holly Clifton-Brown
Mij Kelly
Who Puts the Animals to Bed?
This adorable bedtime story is a great one to share with your baby pre-birth. It has a gentle, flowing rhyme which is perfect for babies who are listening inside the womb - it's also a relaxing read for everyone in the family who is listening! Once your baby arrives, they will love to see the cast of friendly animals who fill each beautiful page.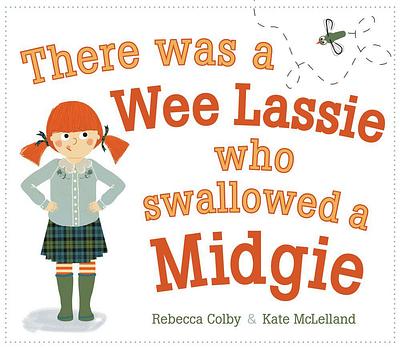 Kate McLelland
Rebecca Colby
There Was a wee Lassie Who Swallowed a Midgie
We love the Scottish twist that's given to this much-loved rhyme for children. Introduce little ones to the world of Scottish wildlife with puffins, trouts, Scotties and the squidgy midgie in this great rhyming story full of fun and Scottish humour.
Axel Scheffler
Julia Donaldson
The Snail and the Whale
This beautifully rhyming tale of a little snail who embarks on an epic journey on the tail of a whale is a story to treasure. It has everything – friendship, drama and adventure. We also love the message that no matter how small you are, you can follow your dreams and make a difference in the world.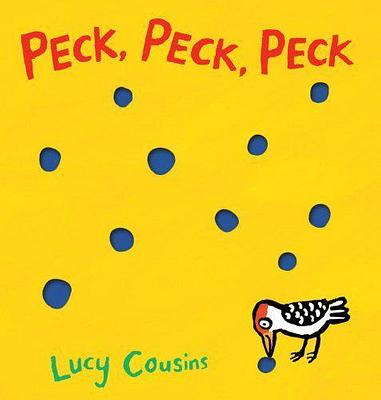 Lucy Cousins
Peck, Peck, Peck
There is so much to spot on every page of this bright and colourful board book. This is a story which will stand up to many repeated readings. We love that Daddy Woodpecker features heavily in this story, encouraging and teaching his baby skills for life.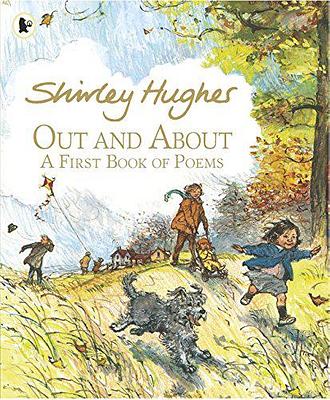 Shirley Hughes
Out and About: A First Book of Poems
From mudpies and puddles to paddling pools and sandcastles - this is the ultimate celebration of childhood and outdoor play. For parents and carers daunted at the prospect of sharing poetry, this is a great one to start with. Shirley Hughes' poems are full of playful language and children will love to hear fun words like 'slosh' and 'crackle' and 'creep'. It's a collection of poems that can be dipped into whenever the mood suits, or the seasons change.
Dr Seuss
Oh, The Places You'll Go!
Congratulations! Today is your day. You're off to Great Places! You're off and away! This classic Dr Seuss book is perfect for reading aloud to your baby before they are born. It's full of wonderful rhyme – but more than anything, it's brimming with positive energy and hope for what lies ahead for you and your family.
Britta Teckentrup
Patricia Hegarty
Moon
This book is so magical. The illustrations beautifully capture the glow of the moonlight and the patterns of animals at night. The rhyming text is so soft and gentle and a joy to read aloud. It has such a beautiful rhythm, making it a lovely calming bedtime story or the perfect choice if you wanted to read to your baby before they're born.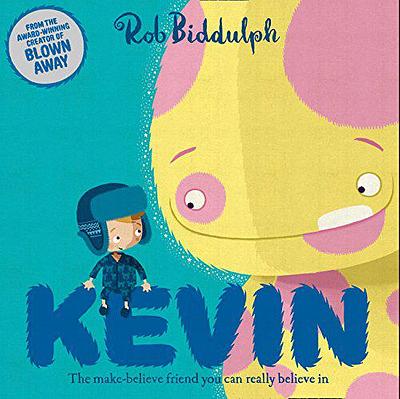 Rob Biddulph
Kevin
We love this heart-warming tale of friendship and it's perfect if you're looking for a longer story to share with your baby pre-birth. Your baby may not be able to see the wonderful pictures, but they will be able to hear the lovely rhythm and rhyme that flows throughout. It is a story full of emotion that can be read in a soothing tone – or with unlimited energy – depending on your mood!
Frann Preston-Gannon
I am the Seed that Grew the Tree
This stunning collection of illustrated poems about nature will be treasured the whole year round. Move through the seasons sharing a poem a day with your little one – they will love the richness of language and the rhythm and rhyme that flows through every page.
Lynley Dodd
Hairy MacLary from Donaldson's Dairy
The first book in the Hairy MacLary series introduces us to the mischievous, playful Hairy MacLary and his army of doggy friends. We love the clever use of language and rhyme, and the cheekiness of Hairy and his pals is reflected in the illustrations which are bursting with energy!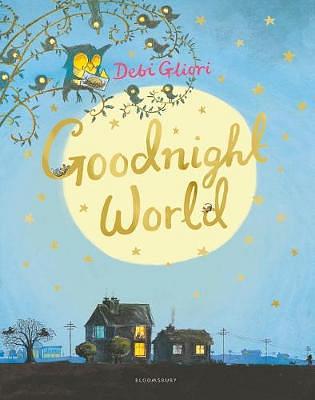 Debi Gliori
Goodnight World
If you're looking for a rhyming picture book to settle little ones at the end of the day, this is just perfect. The dreamy illustrations complement the simple text and the rhythm and repetition help to create a soothing bedtime story. Cuddle up and enjoy this night-time classic.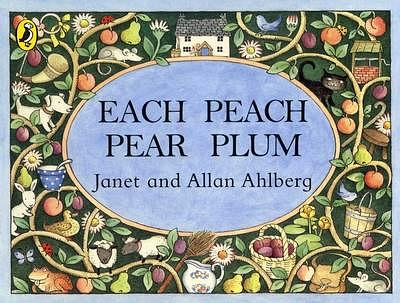 Allan Ahlberg
Janet Ahlberg
Each, Peach, Pear, Plum
This timeless picture book featuring a host of nursery rhyme and fairy tale characters is a delight. The rhythm and rhyme is spot on and the illustrations are full of small details which make it a joy to read over and over again.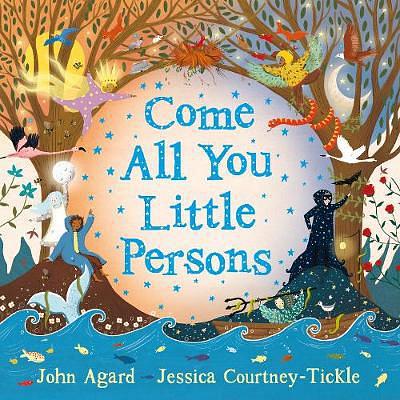 Jessica Courtney-Tickle
John Agard
Come All You Little Persons
John Agard's lyrical poem is brought to life beautifully in this gentle poem for children (and their grown ups). It's a poem which celebrates difference and the richness of love and life – ideal for reading aloud to your baby before they are born, and for many years after.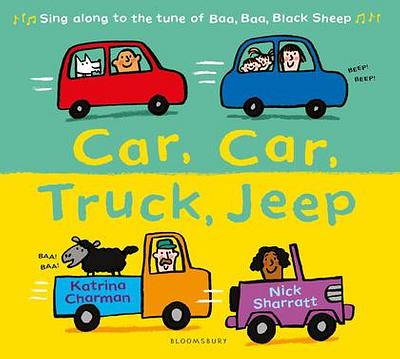 Katrina Charman
Nick Sharratt
Car, Car, Truck, Jeep
This bold and colourful book about different modes of transport is great to read aloud or sing along to to the tune of Baa, Baa, Black Sheep. The language is simple but it has a wonderful rhythm which makes it ideal for sharing to babies pre-birth. Once babies are here, they will love to see the bright illustrations and learn more about the vehicles featured.