Looking for more in Book Lists?
Picture books that challenge gender stereotypes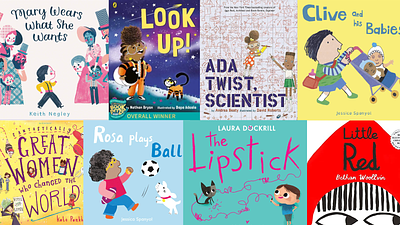 10 brilliant picture books for challenging gender stereotypes.
In support of the You Can Be Campaign – Book Audit(this link will open in a new window) we've put together 10 brilliant books for challenging gender stereotypes. This campaign is run by Zero Tolerance(this link will open in a new window), a Scottish charity working to end men's violence against women by promoting gender equality and challenging attitudes that normalise violence and abuse.
The You Can Be(this link will open in a new window) campaign aims to address gender stereotyping in the early years by raising awareness of harmful stereotypes and offering tips and ideas on how to tackle them. The campaign aims to support parents, carers and childcare professionals to start conversations that will help all children to develop to their full potential.
For more inspiring books please check out the Global Equality Collective book lists(this link will open in a new window) compiled by the GEC community of parents, teachers, authors and kids! GEC Best Books is an annual round-up of the absolute best books out there for smashing stereotypes.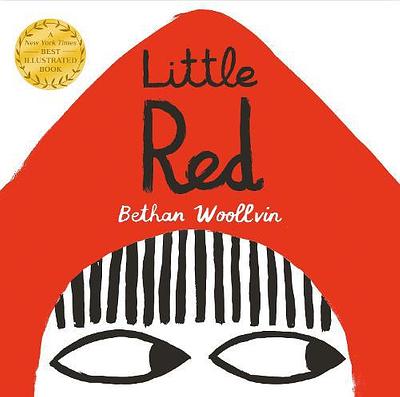 Bethan Woollvin
Little Red
This dark retelling of Little Red Riding Hood follows a familiar story but gives the reader insight into Little Red's point of view. She has a plan, not falling for the Wolf's tricks or disguises. Setting itself apart from the traditional tales, the narration repeats 'not this little girl' as Little Red rolls her eyes, outwits the Wolf and saves herself. With bright splashes of red on black and white illustrations, this bold story reminds little girls that they can be smart, brave, and fearless.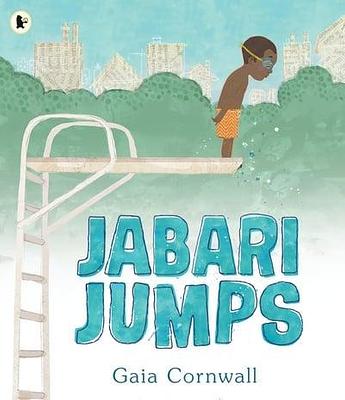 Gaia Cornwall
Jabari Jumps
Jabari is determined to jump off the diving board, insisting that he's not scared at all. But when he reaches the bottom of the ladder, he hesitates, realising how high it is and begins to put off the big jump. While many storybooks aimed at young boys show bravery and fearlessness in the face of adventure, Jabari's story reminds us that it's okay to take your time, think about feelings, and be scared. The joyful illustrations depict affection and encouragement between Jabari and his Dad, reminding us of the gentleness and emotion between dads and sons.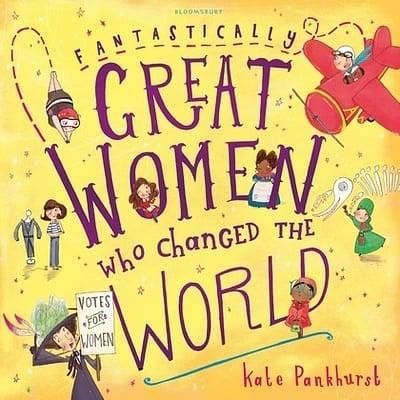 Kate Pankhurst
Fantastically Great Women Who Changed The World
With each spread dedicated to a 'Fantastically Great' woman and her achievements, this accessible non-fiction book takes young readers through the lives of 13 notable women, from Jane Austen to Anne Frank. The 'did you know?' facts, detailed illustrations and speech bubbles mean that the book doesn't need to be read chronologically. Instead, it can be explored and returned to as the reader grows and understands more. While women are often overlooked in history, this book reminds us that they have made impact everywhere, whether in sport, art or social change.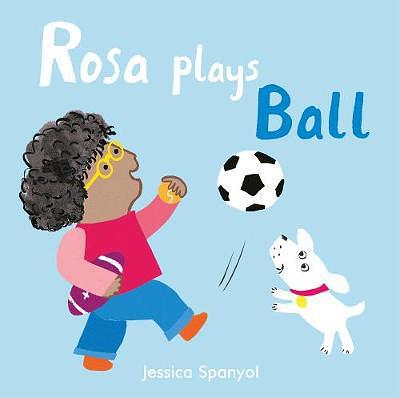 Jessica Spanyol
Rosa Plays Ball
In the accompanying series to Clive, this board book follows Rosa as she plays ball with her friends. The illustrations, which depict children of all backgrounds with different interests and abilities, show Rosa using the balls to play in structured and creative ways, throwing, catching and commenting on their different colours. This bright and lively story demonstrates confidence and inclusion. It is a reminder to little readers that there's no wrong way of playing and that if they want to take part in sports, then they belong.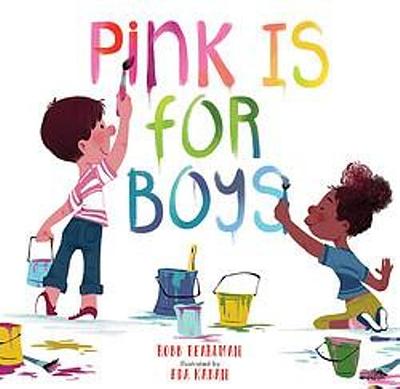 Eda Kaban
Robb Pearlman
Pink Is For Boys
This board book is all about the colours in the world around us: in the grass we run on, the ice lollies that melt in summer, and the teddy bears we cuddle. Each colour begins with a line explaining that it is for girls and boys. This challenges the idea that some colours are for specific genders and reminds children that every colour is for them. They can wear or play or create with any colour they choose. With simple text and lively illustrations, this is an accessible, energetic twist on the traditional books for learning colours.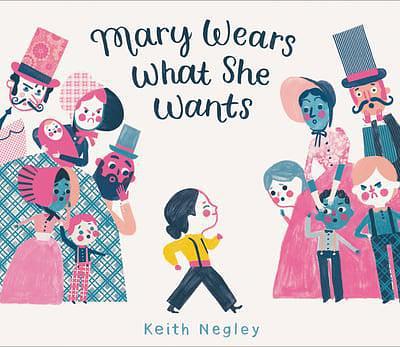 Keith Negley
Mary Wears What She Wants
Back when girls only wore dresses, heavy and restrictive dresses that were hard to breathe in, Mary wanted to wear trousers. So she did! The locals weren't happy about it, but Mary did what she wanted, despite the barriers put in her way. A wonderful picture book inspired by the true story of Mary Edwards Walker, a trailblazing 19th century doctor who was arrested many times for wearing trousers.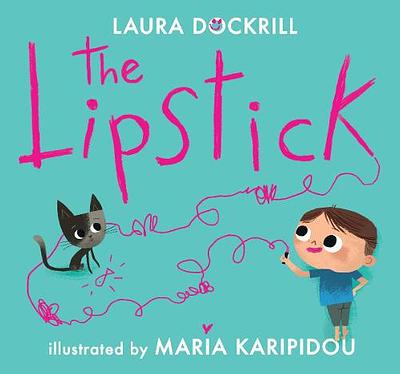 Laura Dockrill
Maria Karipidou
The Lipstick
In a suspiciously peaceful house, one little boy mischievously creeps upstairs to play with his mum's lipstick. He insists that the lipstick has a mind of its own, and soon it is everywhere: along the walls, in his sister's bedroom, and on his lips, the bold pink lines looping and tangling across the book's pages. This bright, naughty story of play shows the little boy exploring different aspects of himself, mirroring the adults around him and changing his appearance in the same way that is afforded to lots of little girls – just not on the walls!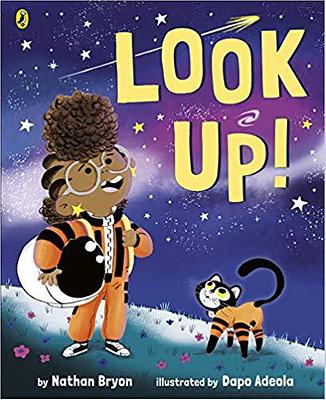 Dapo Adeola
Nathan Bryon
Look Up
This book tells the story of Rocket – a little girl who is bursting with energy and excitement about the world. Her number one dream is to become the greatest astronaut who ever lived. She loves her brother Jamal, but while all Rocket wants to do is look up, Jamal is obsessed with looking down at his phone. Will the impending meteor shower make everyone switch off and take a minute to look at the stars? Peppered with facts about meteorites and space, there is a lot for the curious reader to engage with, and Rocket is a brilliant inspiration to girls everywhere to follow their dreams.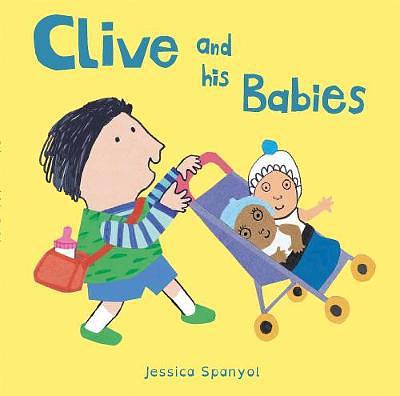 Jessica Spanyol
Clive and His Babies
In this simple board book, Clive and his friends play with their babies – they feed them, tuck them in and play outside with them. It is an accessible story for young children, in which both boys and girls are shown as caring and nurturing. The story doesn't reference the gender stereotypes that Clive is quietly challenging, only that he loves his babies. His friends non-self-consciously play in the same way too. This book is perfect for little readers who love playing with dolls like Clive does.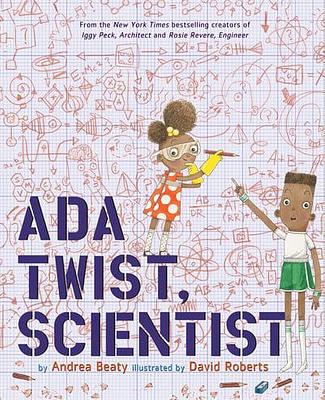 Andrea Beaty
David Roberts
Ada Twist, Scientist
Ada Twist is a curious, determined little girl, focused on her questions and preoccupied with her experiments, which sometimes causes chaos around her. As we follow Ada's story, the narration rhymes and repeats familiar phrases. The reader is encouraged to chant 'Ada Marie, Ada Marie' along with Ada's exasperated parents. The illustrations are emotive: busy and cluttered when Ada's mind is buzzing and small and sparse when she feels deflated. Despite her determination, her experiments and her chaos, Ada is never asked to be any different. Instead, her parents change their world, recognising in bold, fast-thinking Ada all 'the traits of a great scientist.'