Looking for more in Book Lists?
Beautiful books to cosy up with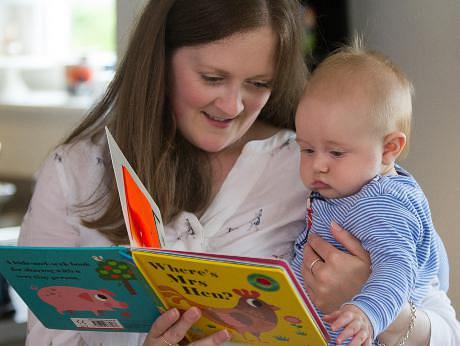 Settle down with with your little one and these fantastic recommendations from Scottish Book Trust's Emma Dunn.
These reviews were originally posted in The Scotsman(this will open in a new window) (12 October 2019)
Ingela P Arrhenius
Where's Mrs Witch?
With Halloween just round the corner what better to celebrate with your little one than to cosy up with Where's Mrs Witch? Little hands will love the soft felt flaps which reveal a friendly Halloween character underneath, and Arrhenius's artwork is as stylish as ever with an eye-catching autumnal palette.
Alex Willmore
Kjartan Poskitt
The Runaway Pea
Dreaming of greater things, one evening at dinnertime, a pea decides to make a run for it – 'he pinged off the plate with incredible force… then slipped and went splat in a puddle of sauce.' This is a hilarious tale, with a fantastic bouncy rhyme that is a joy to read aloud. Willmore's expressive illustrations perfectly capture the vegetable mayhem as the little pea bounces around the kitchen, and the story ends with a lovely environmental message.
Brendan Wenzel
A Stone Sat Still
From the writer of They All Saw a Cat – Brendan Wenzel brings us another visual treat in A Stone Sat Still, which challenges how we perceive everyday things. With something as simple as a stone, he explores the passage of time in this poetic and moving tribute to the complexities of nature. For a moose, the stone is tiny pebble, for a tiny bug it is a giant hill to climb – nothing is any one thing and Wenzel celebrates the ordinary, with an extraordinary journey that is full of hope.
Nora Brech
Cornelia and the Jungle Machine
Almost wordless, Cornelia and the Jungle Machine takes you on a surreal journey from the confines of an ominous new house to the wilds of a forest and all the secrets it hides. Drawn with the most fantastic perspectives, from the spooky depth of Adams-family style house, to the dizzying heights of the tall trees, each page has something to find. This is a brilliant book that is full of magic and imagination, and even creepy enough for Halloween.