Looking for all Articles by Lindsay Quayle?
10 classic Bookbug Bag books
Settle down to enjoy 10 of our favourite Bookbug Bag stories from the past decade!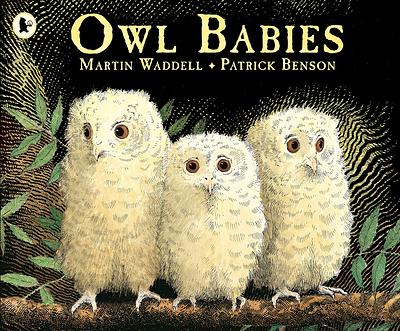 As we celebrate Bookbug's Big Birthday, we've selected 10 classic books that have appeared in Bookbug bags over the past 10 years for you to watch and enjoy again. Were any of these favourites in your house or early years setting?
Peekaboo Jungle! by Emily Bolam
Can you roar like a tiger or stomp like an elephant? Little ones will love joining in with the sounds as they find a different jungle animal beneath every flap.
Usborne Very First Nursery Rhymes by Rosalinde Bonnet
Remember the words of classic nursery rhymes – or learn a new favourite – in this beautifully illustrated collection. The perfect introduction to Bookbug Session songs and rhymes too!
All About Spot by Eric Hill
Perfect for the very young, this easy-to-read board book in the shape of Spot will quickly become a chewable favourite.
Pants by Giles Andreae and Nick Sharratt
What a lot of lovely pants there are in this joyous book! Celebrate pants in all their glory with the help of delightful, rhyming text and playful animals and children wearing their pants (or not!) with pride.
Early Starters: Who's That? by Rod Campbell
Photograph books are great for helping wee ones learn the names of things they see in the world around them. Share this attractive book of animals in any language and have fun with actions and noises along the way.
Maisy's Bus by Lucy Cousins
Everyone's favourite little mouse goes on a journey to pick up her friends – where are they going and who will she meet along the way? Maisy's Bus is full of bright and charming illustrations and has a simple yet engaging story.
Lost and Found by Oliver Jeffers
One day a little boy is surprised to find a penguin on his doorstep. He goes to some effort to take the penguin back to his home, to discover that actually his home is with him. A beautiful, gentle story celebrating the power of friendship. A modern classic!
Owl Babies by Martin Waddell and Patrick Benson
This classic picture book is always a firm favourite. Three baby owls wake one night to find their mum has left. They wait anxiously for her to return – and she does with food for them all. This soothing story provides lots of opportunities to discuss children's fears and a powerful message about loving relationships.
Luna Loves Library Day by Joseph Coelho and Fiona Lumbers
Library Day is Luna's special day with her dad, and even though they don't live together anymore she knows that he loves her very much. A celebration of imagination and the reassurance that families come in all shapes and sizes.
Robot Rumpus! by Sean Taylor and Ross Collins
Mum and Dad head out for the evening, and leave the robots in charge. Cook-bot will make dinner while Clean-bot does the dishes, Wash-bot will give their daughter a bath and Book-bot has the bedtime story covered. Nothing to worry about! Or is there?
Take a look at our special online catalogue featuring EVERY book that has appeared in the Bookbug Bags over the years! Hopefully you'll be inspired to pick up an old favourite or look for something new this coming Bookbug Week. You can watch families enjoying many of our books over on our Bookbug Bags pages(this link will open in a new window).
Happy Reading!