Looking for all Articles by Roy Peachey?
Running Fast and Free
Author Roy Peachey shares his writing inspiration for The Race, his latest children's book exploring running and what matters in life, published by Cranachan Publishing.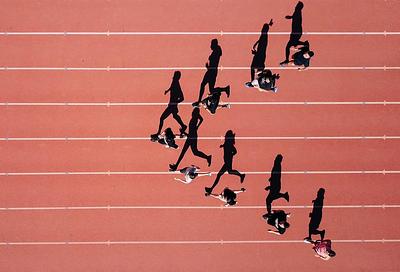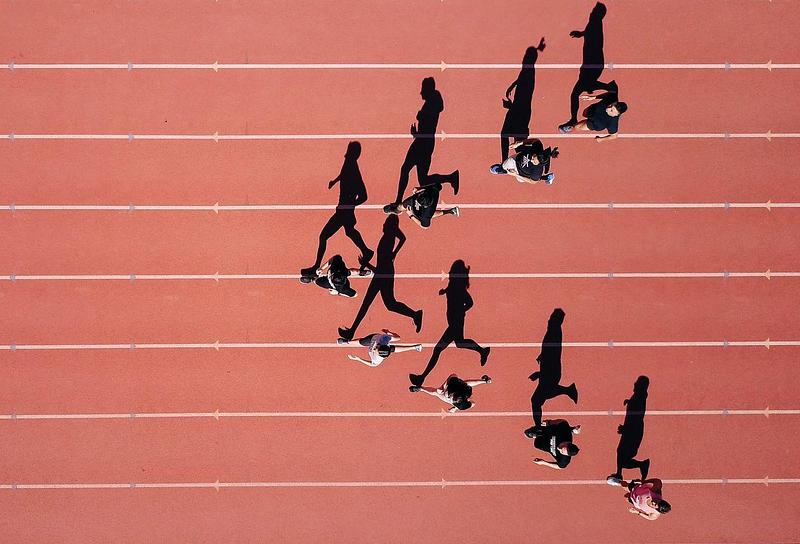 If you are looking for more reading suggestions for budding sports stars you can check out our sports book lists.
In my early twenties, I discovered to my great surprise that I was quick on my feet. One of my team-mates at the hockey club suggested that I find out how quick by joining the local athletics club and so, before I knew what had happened, I was competing in 100 and 200 metres races across the region.
But writing about running: that was another matter altogether. I didn't consider doing so until I went back to university and stumbled across Eric Liddell's life story. Born in China, he played rugby for Scotland and competed for Britain at the 1924 Olympics, winning a highly improbable gold in the 400 metres, even though he and everyone else thought that he had thrown away his best chance of a medal by refusing to run in the 100 metres heats on a Sunday.
That's the story that's told in the Oscar-winning movie, Chariots of Fire, but what happened next? What did the movie miss out?
Rather than make his fortune and become a celebrity, Eric Liddell returned to China as a missionary and found himself in a war zone. This is where he ran the race that really mattered. Having saved several wounded soldiers, he was imprisoned in a Japanese prisoner-of-war camp where he impressed everyone he met with his great selflessness. What happened in that camp is what really inspired me. Here was a story that needed to be told.
But it wasn't the only story. The more I wrote, the more I realised that The Race had to be a book about two runners: Eric Liddell and Lili, a young Chinese-British sprinter in the modern day. The past and the present came together as Eric and Lili faced the same questions. What really matters in life? What is this race we're all running? And does it matter if we win? That's the story of The Race in a nutshell.
But what about you? Who could you write about? My top tip is to turn off your computer and phone. Google is great if you know what you're looking for, but it's hopeless if you don't. Dig out a book about the history of cricket, the World Cup, or the Olympics instead. Look at the footnotes. Find an intriguing individual and then see where he or she takes you.
It could be Prince Ranjitsinhji, an international cricketer who continued to play even after losing an eye in a hunting accident. It could be Dr John Macdonald who played football and cricket for Scotland. It could be Nadia Comăneci, the 14-year-old star of the 1976 Olympics. Or it could be somebody else entirely.
Choose someone and then persevere. Just like Eric and Lili did. Keep running. Keep reading. Keep writing. And remember, there's nothing quite like rounding that final bend, knowing you're running fast and free.