Looking for all Articles by Philippa Cochrane?
Peculiar detective fiction that transports you
Be transported by these brilliant crime novel recommendations set outside of the UK, curated by our resident crime writing expert Philippa Cochrane.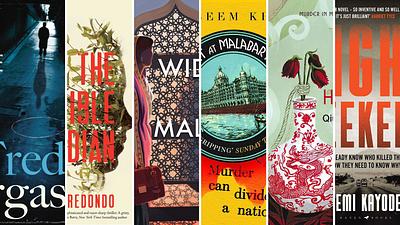 Like many fans of his writing, I was really saddened in March of this year to learn that Christopher Fowler had passed away. I am an inveterate reader of crime fiction in all of its forms – golden era whodunnits, police procedurals, psychological thrillers historical crime – I'll read them all. But when people ask me to name a favourite or explain why I love a crime novel, I will always point them to Fowler's Bryant and May series.
Over 20 books spanning 60 years of history, the series leads us on a merry dance through some of the baffling, labyrinthine crimes solved by Arthur Bryant and John May and their Peculiar Crimes Unit. To call the detectives, and their team, quirky doesn't really do them justice – John May is an urbane, technology-embracing 80-something and Arthur Bryant is an even older curmudgeonly academic with a childlike delight in the arcane. Their adventures and their bickering are hugely engaging – but what makes the series sing is Fowler's version of London where history is almost a living thing, where Victorian clocks send out assassins and people will kill over forgotten murals, where pubs vanish and Mr Punch might be stalking through the streets.
And I find that this is what makes for the best crime fiction – novels where the stories are as much about the place where the crime happens as they are about the crime themselves. And where the reader experiences the world of the novel through a detective who is at once very much the product of that place and simultaneously an outsider in it.
These are detective stories which are, to use Fowler's word, peculiar – both unusual and particular.
The Commisaire Adamsberg novels by Fred Vargas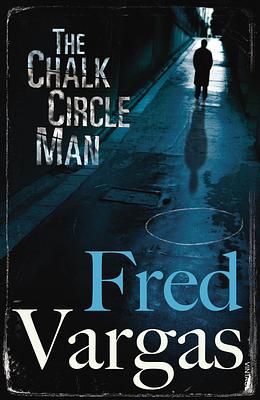 If you have yet to make the acquaintance of Jean-Baptiste Adamsberg, give yourself a treat and pick up the first book in Fred Vargas's excellent series, The Chalk Circle Man. Adamsberg, born in the Pyrenees, is one of Paris's best police detectives, but exasperates his team with his avoidance of what is considered to be proper police procedure and a zen obliqueness that they are sure stems from the village he grew up in.
In this first novel, a series of chalk circles begin to appear around Paris, but only Adamsberg thinks they, and the objects left in them, are worthy of attention. Until the body of a brutally murdered woman is found in the latest circle. Vargas's writing is deeply satisfying, as is the translation by Sian Reynolds, and Paris, murky and mysterious, is tangible as Adamsberg walks its streets looking for an answer.
The Baztán Trilogy by Dolores Redondo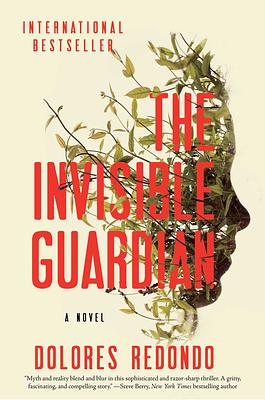 The setting for Dolores Redondo's Baztán trilogy is so central to the story that reading the books is as if you have visited the village of Elizondo, deep in the Basque Country and stood amongst its forests in the never-ending rain with Amaia Salazar. In the first book, The Invisible Guardian, Amaia is returning to the village she was born in, from training with the FBI, and is faced with solving the murders of a series of teenage girls. As she unpicks the truth, the roots of the killings come closer to deeply buried secrets from her childhood than she ever imagined. The wider story, loaded with the myths of the Basque culture, plays out across the three books, with Amaia having to come to terms with memories of her family that have always made her feel an outsider in her own home.
The Widows of Malabar Hill

by Sujata Massey and

Midnight at Malabar House

by Vaseem Khan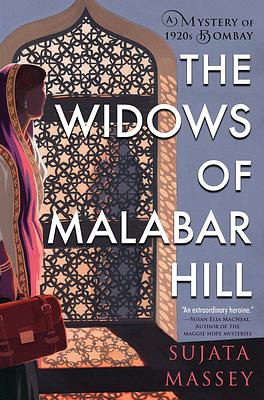 I group these two novels together because they feel like the best of companion pieces, both having trail-blazing female protagonists who defy tradition and expectation and because together they show us a city changing through the most tumultuous years of its recent history. The Widows of Malabar Hill by Sujata Massey introduces us to Perveen Mistry, Bombay's first female lawyer as she investigates a suspect's will and advocates on behalf of three widows living in purdah in the city's exclusive Malabar Hill neighbourhood.
At the centre of Midnight at Malabar House is Persis Wadia, India's first female police detective, leading her first investigation into the murder of Sir James Herriot, a prominent English diplomat.
Both women are Parsee, a significant, long-standing and respected minority community in Bombay. They are both from old respectable families but both challenge the societal norms, and therefore their effectiveness and limitations as detectives stem from the unavoidable upset of the men invested in those norms.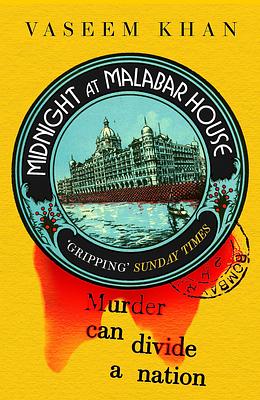 Perveen is blazing her trail in a Bombay just after the First World War, Persis is doing the same three years after Partition, and both books drop you smack into the Bombay of their era. I ended up feeling like I have a layered map of the city in my head, with two strong, determined women intersecting across it, refusing to let go of the truth, whatever the personal cost might be.
If you still have a yen for more excellent crime fiction in this vein, take a look at Abir Mukherjee's Wyndham and Banerjee novels, set in Calcutta and the first, A Rising Man, is contemporaneous The Widows of Malabar Hills. In this book, the crime is grounded in the city's relationship with its colonial overlords, just as Midnight at Malabar House is animated by the immediate aftermath of colonialism.
Death of a Red Heroine

by Qui Xiaolong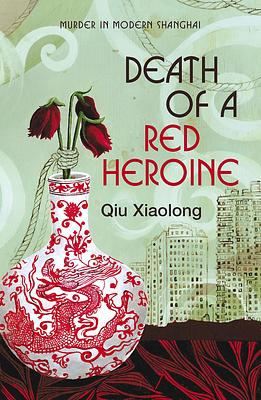 From India in the earlier parts of the 20th Century to China, specifically Shanghai, in the early 90s, soon after the violent suppression of protests in Tiannamen Square in Beijing. Death of a Red Heroine follows poetry-loving police inspector Chen Cao. When a young woman, Guan Hongying, is killed Chen is assigned the job of investigating the national model worker's murder. What he and his colleague Yu find will not serve the reputation of the Party. The place in this novel is very specifically Deng Xiaoping's China of the early 90s, opening up to the west, driven by commercial reform and yet still controlled by the structures and priorities of the Chinese Communist Party. Through this, Chen must negotiate a practical and wary path if he wishes to bring Guan's killer to justice.
Lightseekers

by Femi Kayode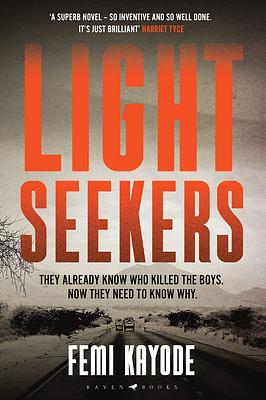 Dr Philip Taiwo is an investigative psychologist trying to find his professional feet having moved home to Lagos after years in America. Months previously three university students were accused of theft and publicly murdered by a crowd of angry people, a horrific event captured and shared widely on social media. This book is not a whodunnit, or a howdunnit, but a whydunnit.
Philip who is an expert on the behaviour of crowds travels to Port Harcourt, a much smaller university town, to investigate the killings, and figure out why they happened. It soon becomes clear that although the incident is supposed to be over and done, someone very dangerous does not want Dr Taiwo to be there.
This book moves the reader between many different versions of Nigeria – from extreme wealth to crippling poverty; the modern country striving and succeeding to look forward, continuously caught by the tangible ghosts of its past. Philip Taiwo is every inch the insider/outsider – born in Lagos, educated in America, not a detective but an academic – and his journey to the truth is one that rollercoasters through everything he learns about this place in which he has landed, and as the reader we ride those twists and turns with him.