Looking for all Articles by Heather Parry?
How to invoice: a handy guide for writers
Heather Parry, writer and Senior Policy and Liaison Manager (Scotland) for Society of Authors, shares some handy invoicing tips for writers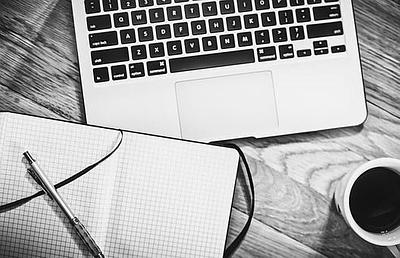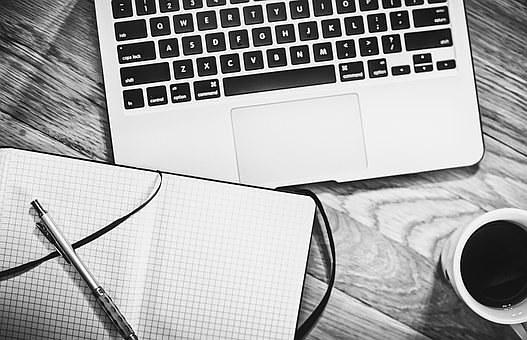 When you first start to be paid for your writing work, it's easy to miss the basics of accounting, like contracts and invoices. The good news is that both are a lot simpler than they seem.
Start with a contract
It's good practice to have a contract, or at the very least a written agreement, for every piece of work you do – whether this is a reading at an event, a review, an article, a commissioned piece or a book-length work. This becomes more pressing with larger and more in depth projects, but even for performance bookings, you should make sure you have the basics of the agreement in writing. An email will do in a pinch.
When to send your invoice
After you've completed the work, send your invoice as soon as you can – certainly within the week – to ensure that you're paid on time. If the work is a commissioned piece, you should be able to negotiate for at least part payment in advance. There are accounting apps and pieces of software you can use for invoicing, but you can just as easily make a basic invoice on Microsoft Word or Google Docs.
What to include in your invoice
At the minimum, your invoices should include:
Your name and address
The organisation's name and address
The date of the invoice
The date and title of the event/work
The name of the person who contracted the work
Your invoice number (you can keep a simple system – INV001, INV002 etc)
The fee
Details of agreed expenses
Your payment details
Consider adding payment terms
You may want to add, in a footer, the following phrase:
Payment terms are 30 days. Please be aware that according to the Late Payment of Commercial Debts (Interest) Act 1998, freelancers are entitled to claim late fees upon non-payment of debts after this time, at which point a new invoice will be submitted with the addition of this fee. If payment of the revised invoice is not received within a further 14 days, additional interest will be charged to the overdue account at a statutory rate. Parties cannot contract out of the Act's provisions.
This isn't necessary, but it signals that you know the legislation around issues of invoicing and payment, and can help nudge your employer towards paying your invoice in a timely fashion
What to do about expenses
If your expenses are being paid for – if they are covering your travel and subsistence, for instance – you will likely have to submit your receipts (or photos of your receipts) to receive this payment.
Some larger companies will require you to be set up as a 'supplier', or put on payroll; it's a good idea to ask about this before you agree to any work, and to complete this set up as quickly as possible, so you aren't waiting too long on payment.
If you are being commissioned, it's customary to receive at least part of the payment upfront; invoice once at the start of the job and once at the end where possible.
It's a small thing, but many writers will add a friendly sign off, as a reminder that there is a human on the other end of the invoice. Something as simple as 'Thank you for your business!' can go a long way.
You can read more about the business side of creative freelancing by accessing the free Illustrated Freelancer's Guide(this link will open in a new window).
This article was published as part of Debut Lab, a programme run in collaboration with Creative Scotland. Many thanks to Society of Authors for their support. Check out our other industry lab resources for great tips and advice.