Looking for all Articles by Alex Wheatle?
How books can change your life
Acclaimed author Alex Wheatle shares how books changed his life and his top tip for getting young people into reading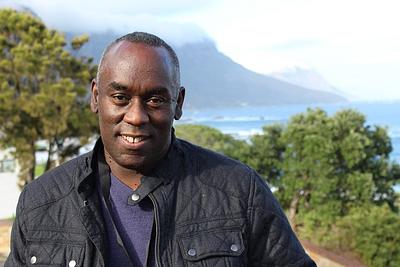 When I was five or six years old, I was residing in the notorious Shirley Oaks children's home village. It was a brutal institution where I was physically abused. I felt very isolated because I received no family visits or outside support.
The only thing that offered me solace at that point of my life were discarded magazines left on the dormitory floor. The comics consisted of The Beano, Whizzer and Chips, The Dandy and Scorcher. I read them with the aid of a bicycle light beneath my bedcovers at night (as described in my memoir, Sufferah).
I wasn't aware at my tender age, that because of my nocturnal reading, my reading skillset rapidly accelerated. It also offered me a space to be a child, to laugh and enjoy the antics of characters like Dennis the Menace, Minnie the Minx, Hot Shot Hamish, Billy Whizz and so many others.
At junior school, I was always in the top one or two for reading.
At seven years old I was presented with a new edition of Treasure Island by Robert Louis Stevenson for my excellent reading in class. It was the first book I had ever owned. If I had the money I would have bought more.
I read Mark Twain's Huckleberry Finn and Tom Sawyer when I was eight years old.
As I approached my teenage years, my interest in reading tailed off as I pursued other interests like cricket and football. But whenever there has been a crisis in my life, reading has been my saviour.
I was serving a prison sentence following the 1981 Brixton uprising. I really believed it was the end of my life. My cell mate, an avid reader, introduced me to CLR James The Black Jacobins. I devoured the book, and it helped me to regain focus and regain a positive energy in my life going forwards.
For me, books are not just about improving your reading. They offer valuable insights into different lives around the world, they teach moral boundaries, they can uplift you and teach you about the human experience. They are part of a child's educational and emotional toolkit.
When I was a boy, teachers presented me with books where they believed I had an interest. I think that's the first rule if any parent, guardian or adult is trying to encourage a reluctant young reader to pick up a novel. We should never be too worried what selection a young reader decides, after all, I began with comics.
Reading was my superpower when I was a young child. I could close my eyes and imagine I was floating on a hand-built raft down the Mississippi river along with Huckleberry Finn and the escaped slave, Jim. For half an hour or so, I had escaped Shirley Oaks and enjoyed a whole new adventure. That's the power of good reading.
Alex Wheatle's thrilling Crongton series reaches its climactic conclusion with the eagerly awaited release of In The Ends on August 17.
For more tips on engaging reluctant readers, check out our All reading is good reading article series.