Your Stories: Celebration
Submission closing date: 11 June 2021, 23:55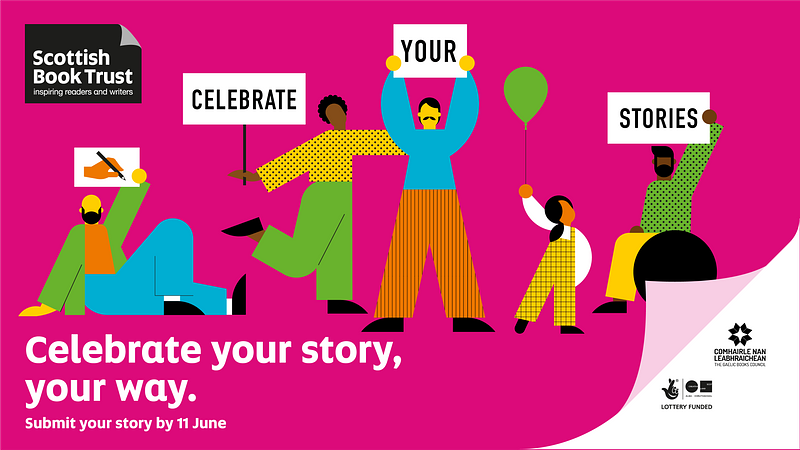 As part of Scottish Book Trust's annual writing project – Your Stories – we're asking people all over Scotland to submit true stories inspired by this year's theme, Celebration.
Though it may feel slightly alien at the moment, celebration is still a powerful force in our day to day lives.
Whether it's congratulating ourselves on that perfect cup of tea we just brewed, basking in the joy of a memory we'll never forget or reflecting on the special person who makes life that little bit sweeter: celebration allows us to embrace the moment and take stock of what's important in our lives.
So whatever victory you want to celebrate – large or small – we want to hear about it!
Join hundreds of people across Scotland in writing about your real-life experiences and sharing your story. Even if you've never written before, we'd love to hear from you! Entries can be in any form you like – a story, poem, comic strip, play or letter. We welcome entries in Gaelic, Scots and English.
Every entry will appear on our website and our favourite pieces will be published in a free book distributed during Book Week Scotland (15–21 Nov 2021) – our national celebration of books and reading.
Submissions are now closed.
If you've found it difficult to write about something personal and you'd like to talk to someone about it, there are organisations that offer help and support.(this will open in a new window)