Looking for more in Writing and Authors or Scottish Friendly Children's Book Tour?
Scottish Friendly Children's Book Tour: Victoria Williamson (virtual event)
Register now to join award-winning Scottish author Victoria Williamson for an interactive event on her exciting new dystopian YA novel, Feast of Ashes.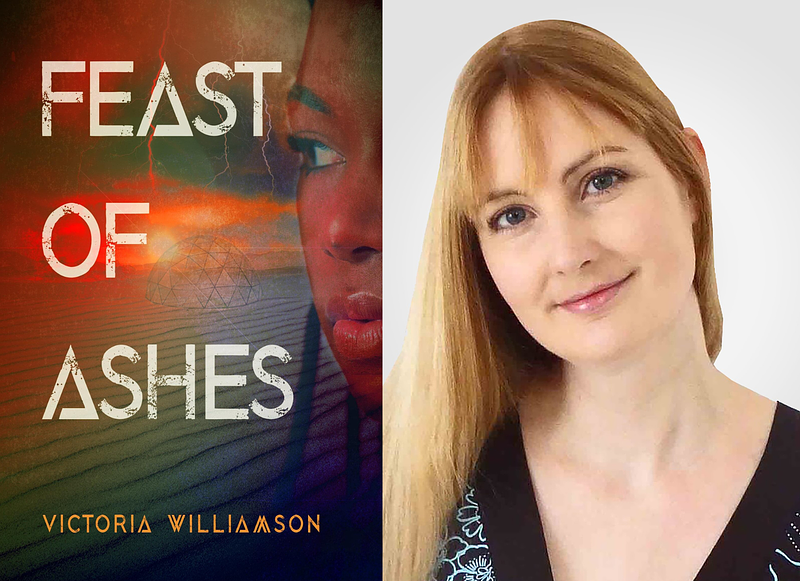 Victoria Williamson is joining the Scottish Friendly Children's Book Tour for an exciting virtual event on the publication day of her new YA fantasy novel, Feast of Ashes.
Feast of Ashes takes place in the year 2123. Sixteen-year-old Adina has just accidentally killed 14,756 people. Raised in the eco-bubble of Eden Five, Adina has always believed that she would be safe forever. But when her own mistake leads to an explosion that incinerates Eden Five, she and a small group of survivors must brave the barren wastelands outside the ruined Dome. They soon discover that the outside isn't as deserted as they were made to believe... As time runs out, Adina must tackle her guilty conscience and find the courage to get everyone to safety. Will she make it alive, or will the Nomalies get to her first?
During this virtual event, Victoria will treat pupils to a reading from the book, showcase some real-life survival equipment that inspired her story, and help pupils to discover whether they have what it takes to survive and thrive in a dystopian wilderness.
Find out more about Victoria Williamson (this link will open in a new window)and Feast of Ashes(this link will open in a new window)
Date: Thursday 5 October
Time: 10–10:55am
Audience: S1–3
Platform: Microsoft Teams
Cost: Fully funded
Audience size: Any size
Deadline to register: Tuesday 3 October
If you have any questions or comments, please contact fraser.napier@scottishbooktrust.com(this link will open in a new window)