Looking for more in Writing and Authors or Scottish Friendly Children's Book Tour?
Scottish Friendly Children's Book Tour: Black History Walking Tour
Join Lisa Williams and Alex Wheatle for an eye-opening tour around the streets of Edinburgh, exploring Scottish black history through Edinburgh landmarks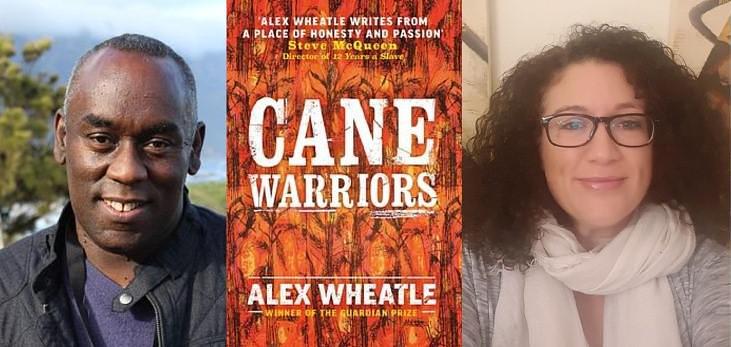 Lisa runs regular Black History Walking Tours around Edinburgh. She has teamed up with Alex to create a special literary focused tour for young people.
Pupils will learn about Edinburgh's role in the Transatlantic Slave Trade, the stories and histories of people from Africa, the Caribbean and Asia, and the ongoing influence and remarkable legacies they have left.
The tour will meet at a designated time and venue to be confirmed with successful applicants. The tour will last roughly one hour and takes place largely outdoors.
Following the lift of some Coronavirus restrictions, we are pleased to offer this in-person school event which will be carefully planned with each successful school. The event requires travel to Edinburgh City Centre.
When: Thursday 28 October 2021
Who: Secondary schools
Where: Edinburgh City Centre (outdoor event)
Cost: Fully funded
Audience: S3–4
Audience size: 20
Deadline: Monday 4 October 2021, 12 noon
Lisa Williams is an author, poet and the founder of the Edinburgh Caribbean Association. She curates a range of arts events across Scotland to promote Caribbean culture. She runs educational and anti-racist programmes as well as Edinburgh's Black History Walking Tours.
Alex Wheatle is the author of several acclaimed novels, many of them inspired by experiences from his childhood. He was born in Brixton to Jamaican parents and spent most of his childhood in a Surrey children's home. Following a short stint in prison after the Brixton uprising of 1981, he wrote poems and lyrics and became known as the Brixton Bard. Alex was awarded an MBE for services to literature in 2008.