Looking for more in Reading and Stories or About Sensory Storytelling?
Inclusive Stories Tour with Lisette Auton
Apply now to host a visit from author and artist Lisette Auton at your primary or secondary school in Clackmannanshire, Perth and Kinross or Stirling.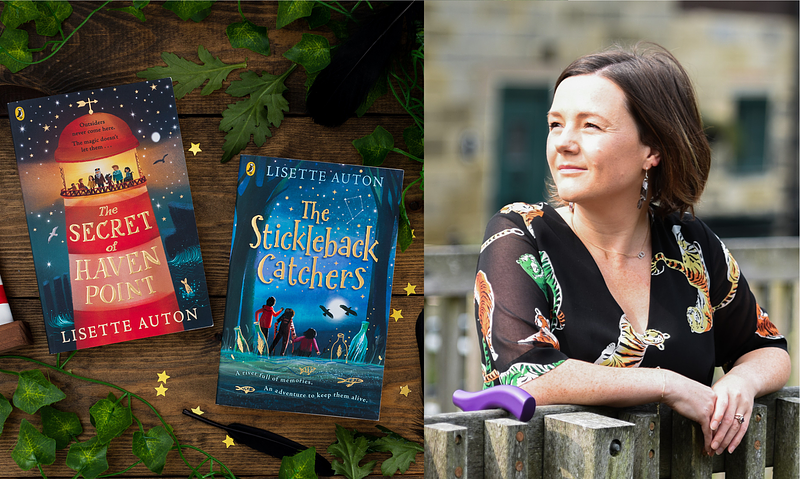 In February 2024 the Inclusive Stories Tour is bringing Lisette Auton to your school.
Join Lisette Auton, a multi-talented word artist, for an exciting author event tailored for schools. Lisette's creative journey spans authorship, playwriting, film and theatre production, spoken word performance, and mentoring. As a disabled and neurodivergent person hailing from the North, she's passionate about weaving kindness, a sense of place, belonging, and inclusive creative access into all her works.
Discover Lisette's captivating middle-grade novels, The Secret of Haven Point (2022) and The Stickleback Catchers (2023), with Lights Up coming in 2024. Her books are deeply rooted in specific places and always feature disabled and neurodivergent characters, making them stories for everyone.
During her interactive events, Lisette engages students with a fast-paced presentation on her novels, offering inspiration, insight into the importance of representation, writing and editing techniques, and even a collaborative storytelling exercise using intriguing items from Fig the scruffy raven's old briefcase. The session includes a Q&A where students can delve further into the creative process with the author.
Find out more about Lisette Auton(this link will open in a new window).
Applications have now closed. This page is for reference.
All visits as part of this tour are free of charge for the schools.
When: 5–9 February 2024
Where: Your Primary or Secondary School in Clackmannanshire, Perth and Kinross or Stirling
Audience: P5 – S1. Audiences of any size will be considered