Looking for more in Reading and Stories or Bookbug?
Gifting the Bookbug Explorer Bags!
Here are some handy hints and tips to plan your gifting celebration and get everyone excited about receiving their brilliant Bookbug Explorer Bag.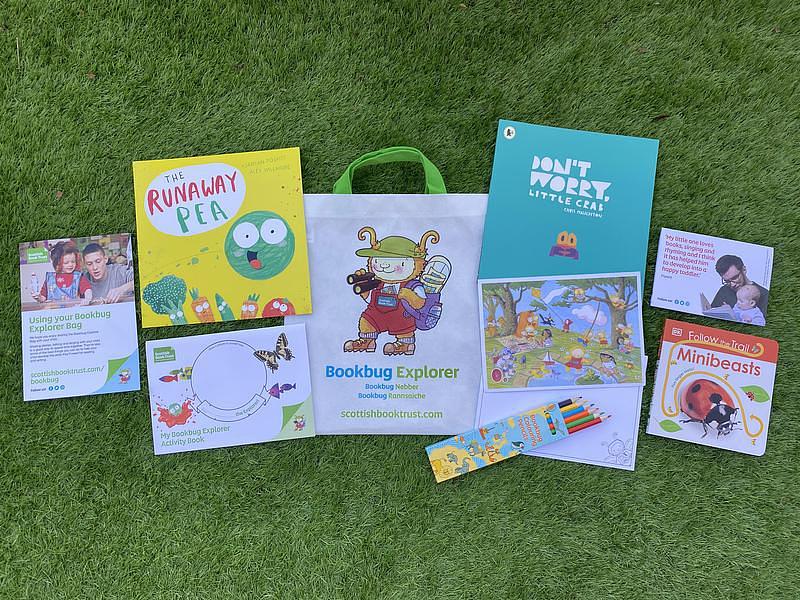 Explorer gifting guide
Looking for guidance on gifting the Bookbug Explorer Bag? This guide is all about building excitement with children and using the Explorer Bag to make links between your setting and home.
Explorer learning resource
Find out more about each book and inspire curiosity and creativity with some fantastic activities in our Learning Resource:
Planning your gifting celebration
Start planning your own gifting celebration with our comprehensive guide:
Coming home soon poster
Use this poster to let families know the bag is coming home soon:
Bookbug Explorer Bag gifting video
Watch our short film from our in-house trainer Roz Coe who gives some practical advice in this video about bag gifting.
Bookbug Explorer Bag gifting webinar
Sign up for our webinar on how to make the most of the Bookbug Explorer Bag in your setting on Thursday 23 September 2021, 4pm - 5pm.
(this will open in a new window)Register now
Getting more bags
Need more bags? Contact your local Bookbug Co-ordinator.