Looking for more in Reading and Stories or Bookbug?
Bookbug Week 2022: LIVE! Rhyming stories with Nick Sharratt and Katrina Charman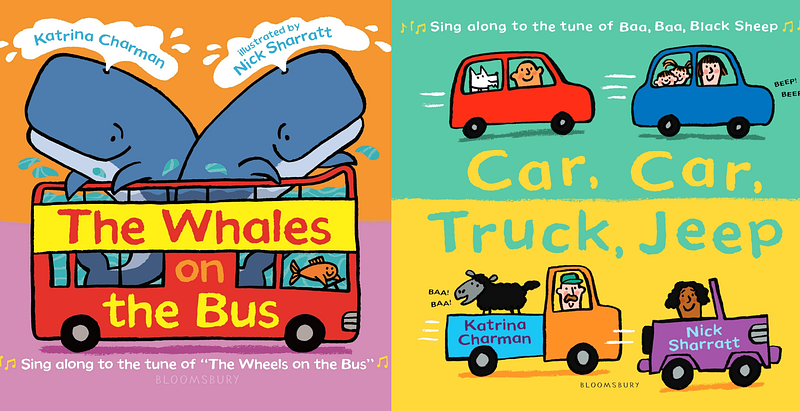 Join Nick Sharratt and Katrina Charman this Bookbug Week for a LIVE event that's jam-packed with rhyming fun!
Nick and Katrina will be sharing book readings of the brilliant Car, Car, Truck, Jeep and The Whales on the Bus. There'll also be a fun draw-along to take part in, so get your creative hats on and your crayons ready!
When: Thursday 19 May 2022, 11am
Where: Zoom
Don't worry if you can't make it – a recorded version of the event will be available to watch online after Bookbug Week, so you'll be able to catch up!