Looking for more in Reading and Stories or Bookbug?
Be a Bookbug film star!
We're looking for families to star in our book-sharing videos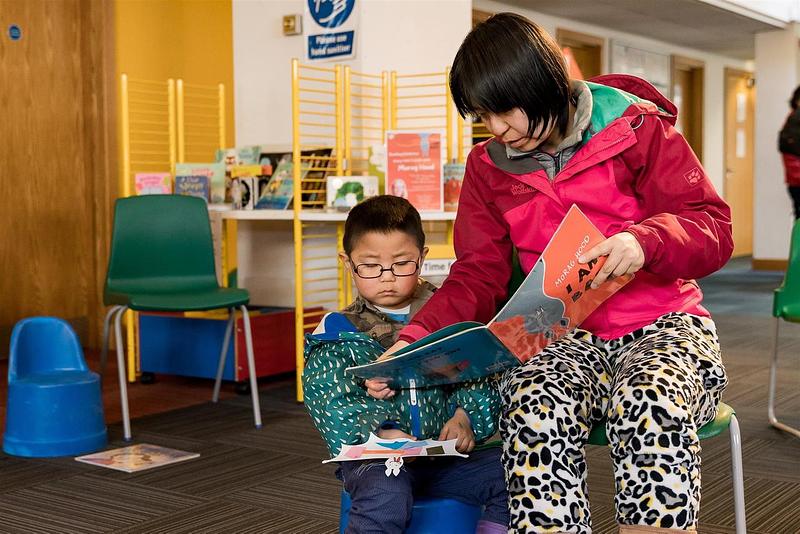 Would you like to be famous? We're looking for families to star in book-sharing videos on our website(this will open in a new window) and Bookbug app(this will open in a new window)!
If you're confident sharing books with your children, we'd love to show off your skills so that other families, who might not be so confident, can see that it's not as difficult as it sometimes seems.
Competition criteria
Specific examples we are looking for include:
Favourite books:

Does your little one have a favourite book they love to read with you again and again? Children's passion shines through when they're sharing a book that they love – and that's exactly what we want to show off.

Siblings:

Do you have more than one child who loves to read? If your wee ones love to share stories together with their siblings, this is something we would love to see in your videos.

Antenatal:

Are you bringing a little one into the world? We'd love to share more videos of mums, dads and parents book-sharing with bump. If you're keen to start your little one on a love for books from as early as possible, make sure to send in your clip.

Wordless books:

Are you brilliant at spotting little details in wordless picture books? There are lots of brilliant wordless picture books out there with illustrations that speak just as loudly as words, so we'd love to see examples of you sharing them with your children. If you're looking for examples of wordless picture books, check out our list of 10 wordless wonders.

Interactive books:

Do your little ones love to interact with their books? Some picture books get you to shake them around, tip them from side to side, or even upside down! If these are your little ones' favourite kind of book, we want to see it! Examples of interactive books you could use include

Get Out Of My Bath!

by Britta Teckentrup and

The Button Book

by Sally Nicholls and Bethan Woollvin. You could even try books with search and find elements, like

You Choose

by Pippa Goodhart and Nick Sharratt, or lift-the-flap books like

Peek-a-boo Baby Moo!

by Zoe Waring.
Lights, camera, action!
If you think you have what it takes to be a Bookbug star, send us a 1 minute book-sharing video using the examples topics listed above by Friday 1 July at 5pm to bookbug@scottishbooktrust.com(this will open in a new window). You can even send us videos using all of these examples if you want!
Please note: you may find that your file size is too large to send via email, so you might have to compress your files and send them to us using WeTransfer(this will open in a new window). If you experience any difficulty doing this, please don't hesitate to get in touch.
Once we've had a chance to go through all your entries, we'll shortlist the successful families to participate and, depending on your availability, arrange a filming day.
We can't wait to see what you'll come up with!