To celebrate Bookbug Week 2022, let's take children and their grown-ups along with us for Bookbug's Big Journey! What transport will we use and who will we meet along the way?
If you're doing this session at home why not try just a couple of rhymes, a story, and then a calming song to finish? Little ones will love joining in and cuddling up for some special time with you.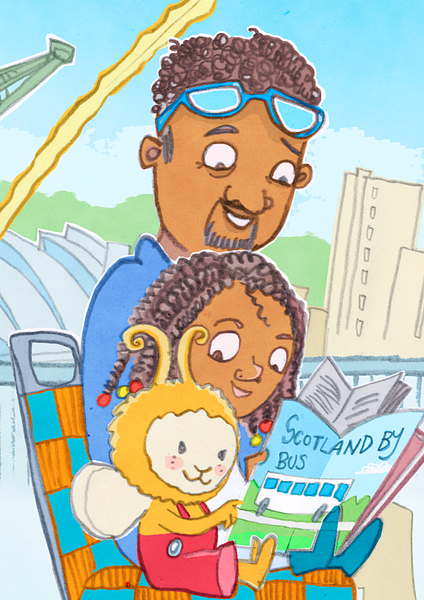 Please read our guide on permission to read books aloud online.