Looking for more in Learning or Authors Live?
Authors Live: Nadine Aisha Jassat
Registrations are now closed. This page is for information only.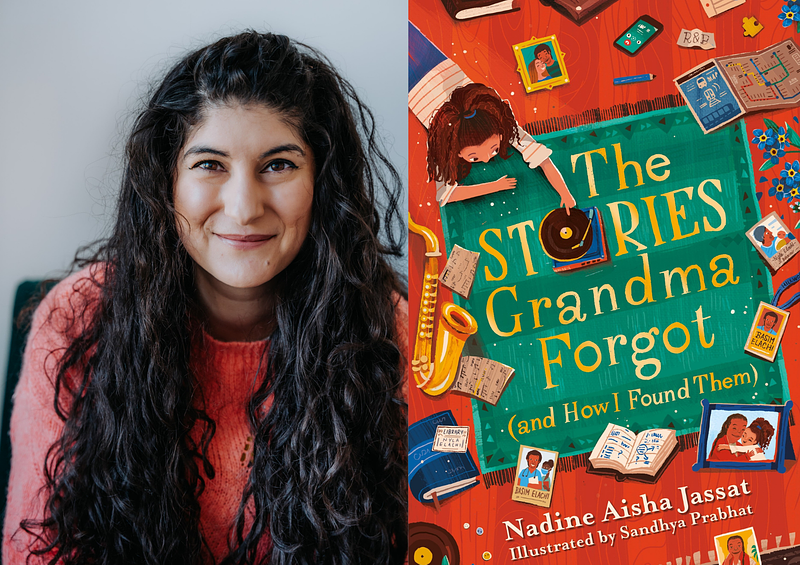 Nadine Aisha Jassat is the award-winning author of the acclaimed poetry collection, Let Me Tell You This. In this episode of Authors Live, Nadine will be introducing us to her debut middle-grade verse novel, The Stories Grandma Forgot (and How I Found Them) – the story of Nyla who, at 12 years old, understands that her grandma's memory is changing due to Alzheimer's. But when her grandma swears that she has seen Nyla's Dad outside the supermarket, Nyla knows she has to investigate. Because, according to everyone else in her life, her dad has passed away.
On her journey to unravel this family mystery, Nyla meets an important new friend, learns more about her heritage, and begins to find peace in her own identity. The book covers themes of grief, loss, family and community and explores the challenges of supporting a loved one living with Alzheimer's.
Nadine will share with us why she wanted to write this particular verse novel and give us insights into her process as a writer and poet, sharing tips and advice for young writers.
Get involved
Date: Thursday 9 November
Time: 11am–11:40am
Audience: P5–S1
Registrations are now closed. This page is for information only.
This broadcast will also be available to watch afterwards in our Authors Live On Demand library.
If you would like to send in a question for Nadine Aisha Jassat, email jasmine.ewens@scottishbooktrust.com(this link will open in a new window). Alternatively, you can send in your questions on Twitter using #BBCAuthorsLive.