Looking for more in Learning or Authors Live?
Authors Live: Jenny Pearson
Jenny Pearson joins us to discuss her hilarious and poignant new novel, The Boy Who Made Monsters, and share her tips for finding writing inspiration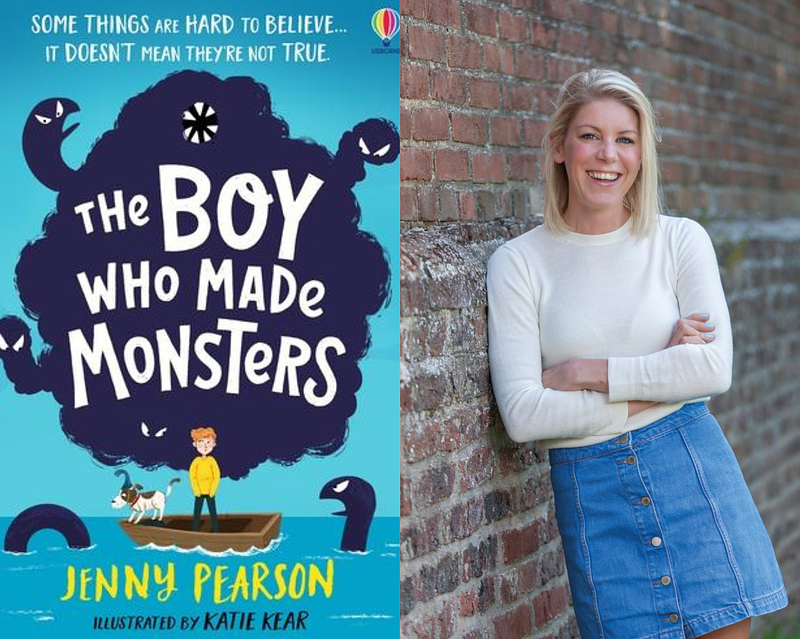 Jenny Pearson is the author of many hilarious novels such as The Super Miraculous Journey of Freddie Yates, The Incredible Record Smashers and Grandpa Frank's Great Big Bucket List. Jenny's novels brilliantly mix moving family stories with laugh out loud capers – and her next novel, The Boy Who Made Monsters, is no exception.
It tells the tale of Benji and his brother Stanley whose parents have gone missing in a sailing accident. The brothers must leave England and move to the Highlands of Scotland to stay with their Uncle Hamish on the shores of Loch Lochy. There Benji discovers that Uncle Hamish's holiday lets business is in big trouble, and after a strange encounter on the loch, he comes up with a plan to get the tourists flocking!
Jenny will be joining us on Authors Live to tell us about where the idea for her brilliant Scottish adventure came from as well as giving us her tips for writing memorable characters and incredibly funny stories. Don't miss it!
Get involved
Register now to join in with this live digital event. Before the broadcast, you will be emailed a link to watch along live. The recorded event will also be available to watch afterwards in our Authors Live on Demand library.
If you would like to send questions for Jenny to answer during the event, please get in touch with jasmine.ewens@scottishbooktrust.com(this will open in a new window). You can also ask questions live during the broadcast using #BBCAuthorsLive on Twitter.
Date: Thursday 1 June 2023
Time: 11–11.40am
Age range: P4–7