Looking for more in Learning or Authors Live?
Authors Live: Chae Strathie
Tune in to watch Chae Strathie talk about his series, So You Think You've Got It Bad, and find out about the lives of children through history.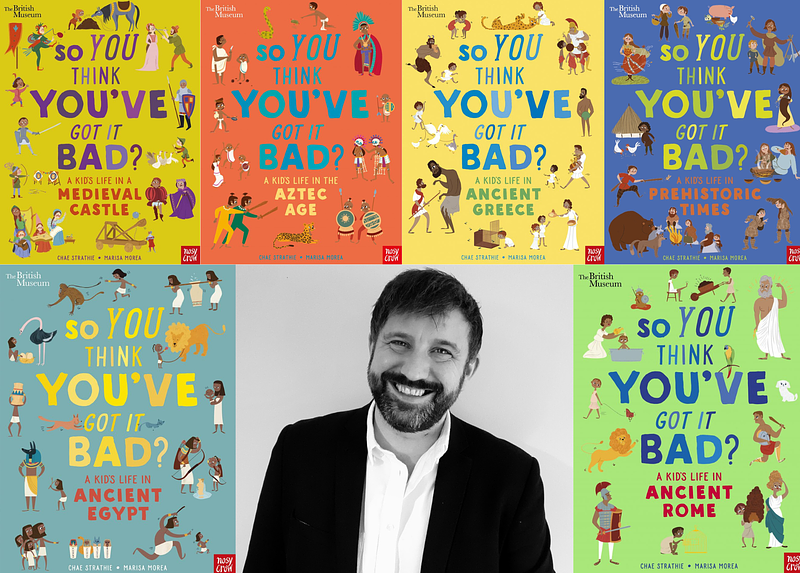 Join hilarious and award-winning Scottish children's author, Chae Strathie, as he takes a look at world history through the eyes of children and discusses his series So You Think You've Got It Bad.
Fans of history, jokes and storytelling alike will love this event - a brilliant and unique way to learn about civilisations from across the world, from Ancient Egypt, to the Romans, to the Medieval period and more. Discover what the lives of children were like when your ancient ancestors walked the earth!
Get involved
Register now to join in with this live digital event. After registering, you will be emailed a link to watch along live.
The recorded event will also be available to watch afterwards in our Authors Live on Demand library(this will open in a new window).
Date: Thursday 16 March
Time: 11–11:40am
Age range: P3–7