Looking for more in BookWeekScotland?
Order now: Book gifting and marketing materials
Order your Future books, posters, postcards and bookmarks now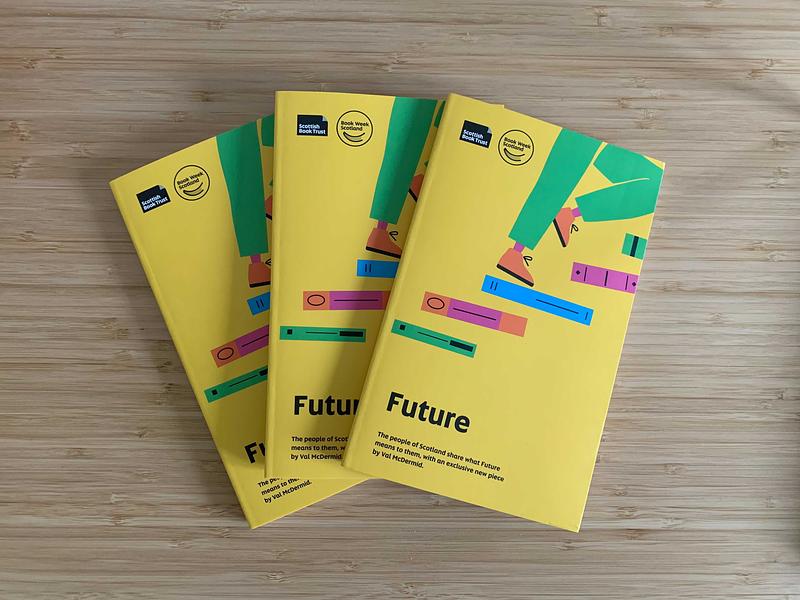 Order copies of
Future
As part of Book Week Scotland 2020 we are distributing 50,000 copies of Future, a collection of true, personal stories, all over the country.
You can order copies of Future for your organisation or community for free.
(this will open in a new window)Order now
If you can't distribute physical copies, don't worry. You will be able to download digital versions of Future after we launch Book Week Scotland in late October. We'll also be sharing lots of ideas to help you engage your community safely during Book Week Scotland.
Book Week Scotland marketing materials
We have produced posters, postcards, bookmarks and sticker sheets to help you promote your digital events or in-community activities. These are available to order now for free.