Writing Disability in Fiction
Saturday 21 November | 16-17:00
Edinburgh
Panel Event / Author Reading
Adults
---
With a current awareness gripping the publishing industry about whose stories are being published and the challenging of preconceptions about the kinds of characters and voices audiences are interested in reading about, it is timely to hear from Nell Pattison and Ever Dundas about their experiences of industry, of stereotypes of disabled characters and of writing books which place disabled characters at the centre of the narrative.
Nell Pattison is the author of a trilogy of gripping mysteries set in the deaf community, The Silent House, Silent Night and coming in 2021, The Silent Suspect, all of which centre around sign language interpreter Paige Northwood.
Ever Dundas's debut novel, Goblin, won the Saltire First Book Award in 2017. Ever is also the founder of the Crip Collective, a mutual support group for disabled people working in the UK publishing industry.
Ever and Nell are joined by chair Stefan Kellhofer.
This event is a pre-recorded film. Book your ticket now to ensure you receive a link to watch live or on demand.
Accessibility information: British Sign Language, closed captions and a transcript are available.
(this will open in a new window)Buy The Silent House from Waterstones
(this will open in a new window)Buy Goblin from Waterstones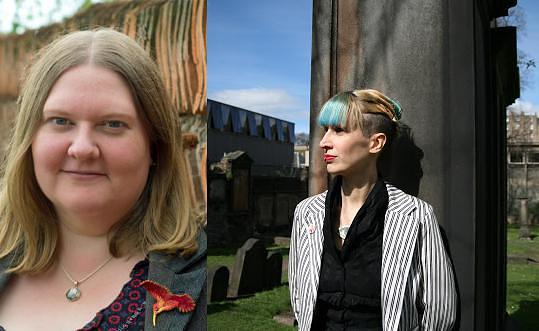 Venue information
Scottish Book Trust
EH1 1SR
---
Back to list of events