Tatterhood - Inspiring stories for young readers
On demand
Spoken Word / Performance Poetry / Slam, Storytelling
Children
---
As the days grow short and the nights draw in, we join local storyteller Pauline Cordiner for a special retelling of Norwegian folk tale Tatterhood.
There are kings and queens, princes and princesses, trolls, some mischief from the fairy folk and our hero Tatterhood. She doesn't care how she looks or acts and somehow saves the day with only her courage, her goat and her wooden spoon!!
So coorie in, get comfy and join us for this special Book Week Scotland session perfect for young readers aged 7 to 11 (and anyone else wanting a much needed dose of happily ever after)
This special pre-recorded session will be available to watch for free on our YouTube channel(this will open in a new window) from Wednesday 18 November
Accessibility information: Please contact the organiser in advance.
This event is not organised by Scottish Book Trust therefore we cannot accept any responsibility for its delivery or content.
This event is supported by The Scottish Library and Information Council (SLIC)​(this will open in a new window)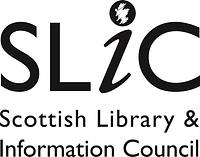 ---
Back to list of events