Scottish Poetry and Slavery: Lisa Williams and Hannah Lavery
On demand
Film, Outdoor, Theatre / Cabaret
Adults
---
Watch as Lisa Williams takes Hannah Lavery on a virtual walking tour, exploring Scottish poetry's links to slavery via Edinburgh landmarks. Lisa runs regular Black history walking tours around Edinburgh, and has created a special literary focused one for Book Week Scotland. Both Hannah and Lisa have prepared special Caribbean poetic responses to Scottish history as part of this event.
Watch now
Listen to the podcast
Listen to an extended version of the walking tour as a Book Week Scotland podcast. This podcast explores the topic further and features additional content such as the poem 'Baptism' from Hannah Lavery's upcoming play, Lament for Sheku Bayoh.
Lisa Williams is an author, poet and founder of the Edinburgh Caribbean Association. She curates a range of arts events across Scotland to promote Caribbean culture. She runs educational and anti-racist programmes and leads walking tours focusing on Edinburgh's Black History. She has an MA in Arts, Festival and Cultural Management and is an Honorary Fellow in the School of History, Classics and Archaeology at the University of Edinburgh.
Hannah Lavery is an award winning poet, playwright, director, performer and workshop facilitator. Her work has been published by Gutter Magazine, the Scotsman, Postbox Press, Stewed Rhubarb Press and many others. She was named as one on BBC Writers' Room Scottish Voices of 2020. The Drift, her autobiographical play, was part of the National Theatre of Scotland's season 2019 and Scotland's Black History Month 2018 and 2019. Her play Lament for Sheku Bayoh will be streamed live from the Lyceum stage in a co-production with the Royal Lyceum Theatre, National Theatre of Scotland and Edinburgh International Festival this November.
(this will open in a new window)Buy Finding Sea Glass: Poems from the Drift from Waterstones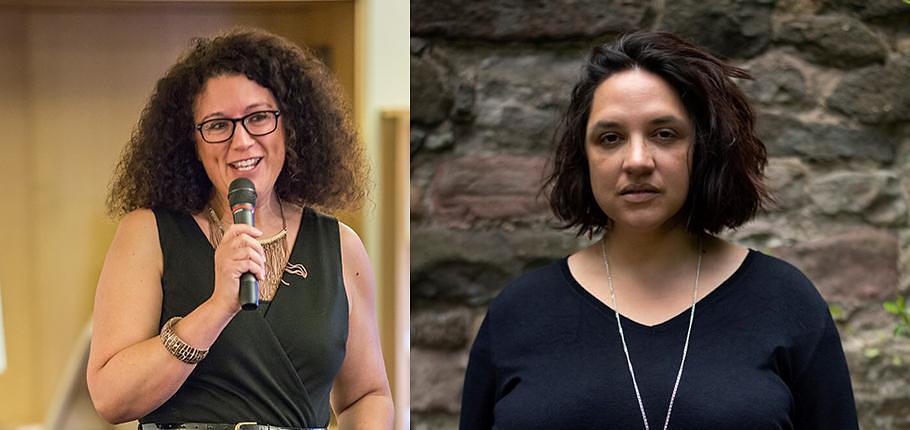 ---
Back to list of events