Renfrewshire Libraries' Scottish Book Quiz
Wednesday November 18 - 20 | 19-20:00
---
Join Renfrewshire Libraries for a quiz celebrating Book Week Scotland! To take part just go to the Renfrewshire Libraries Facebook page before 1pm.
Every person that takes part will have the chance to win a £10 book voucher as well as a Kobo Nia eReader – compatible with all of Renfrewshire Libraries eBook collection.
You don't need to get the answers right to be included in the prize draw, and it's 100% free to take part, so why not come along and have a go?!
Accessibility information: Please contact the organiser in advance.
This event is not organised by Scottish Book Trust therefore we cannot accept any responsibility for its delivery or content.
This event is supported by The Scottish Library and Information Council (SLIC)​(this will open in a new window)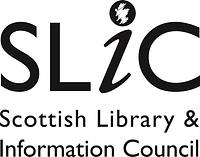 ---
Back to list of events