Queer Words, Queer Futures with Michael Lee Richardson
Panel Event / Author Reading
Adults
---
Michael Lee Richardson and Heather Parry discuss weird words and queer stories, and take a look at the past, present and future for queer writing.
A writer and editor, Heather writes weird fiction and nonfiction. Her work explores self-deception, transformation and identity and has been widely published, including pieces in Gutter, Mycelia and We Were Always Here: A Queer Words Anthology.
Michael is a writer, youth worker and editor of We Were Always Here. His short film, My Loneliness is Killing Me won a BAFTA Scotland Award in 2018. He currently has television projects in development and his radio drama, The End of the World, airs on BBC Radio Scotland in November.
Once you have registered for this event, the link to this private YouTube video will be accessible during Book Week Scotland (16-22 November).
Accessibility information: Closed captions available for this event. Please contact the organiser in advance for more information.
This event is not organised by Scottish Book Trust therefore we cannot accept any responsibility for its delivery or content.
This event is supported by The Scottish Library and Information Council (SLIC)​(this will open in a new window)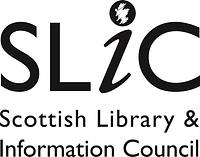 ---
Back to list of events